This keto breakfast scramble is a such a easy recipe to make and is packed full of so many tasty and healthy ingredients. It only takes 15 minutes to make and is great if you are short on time in the morning.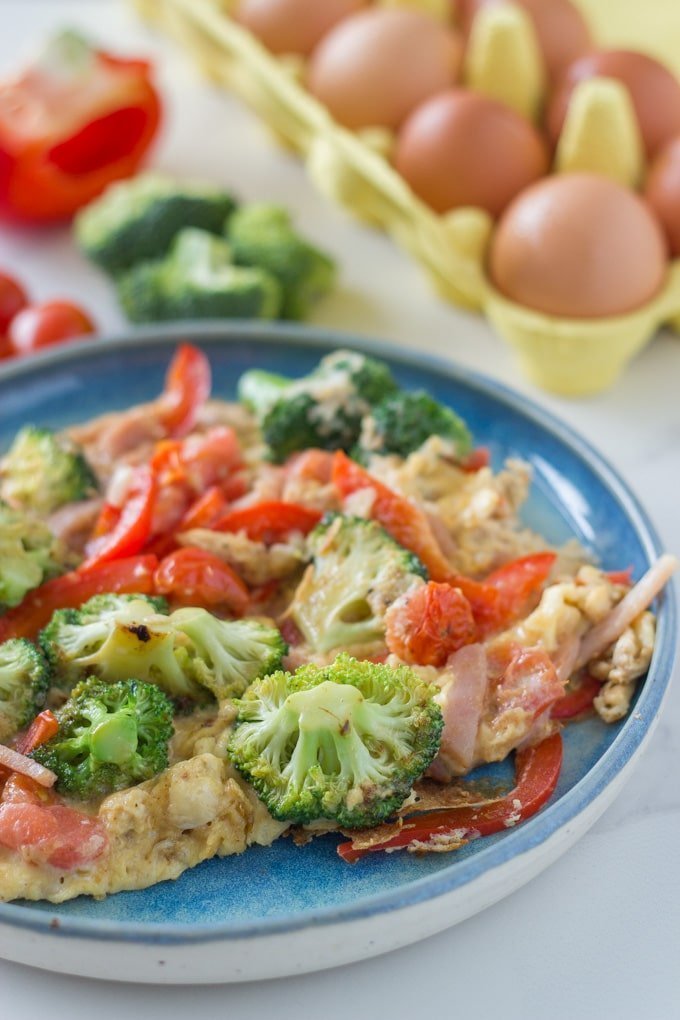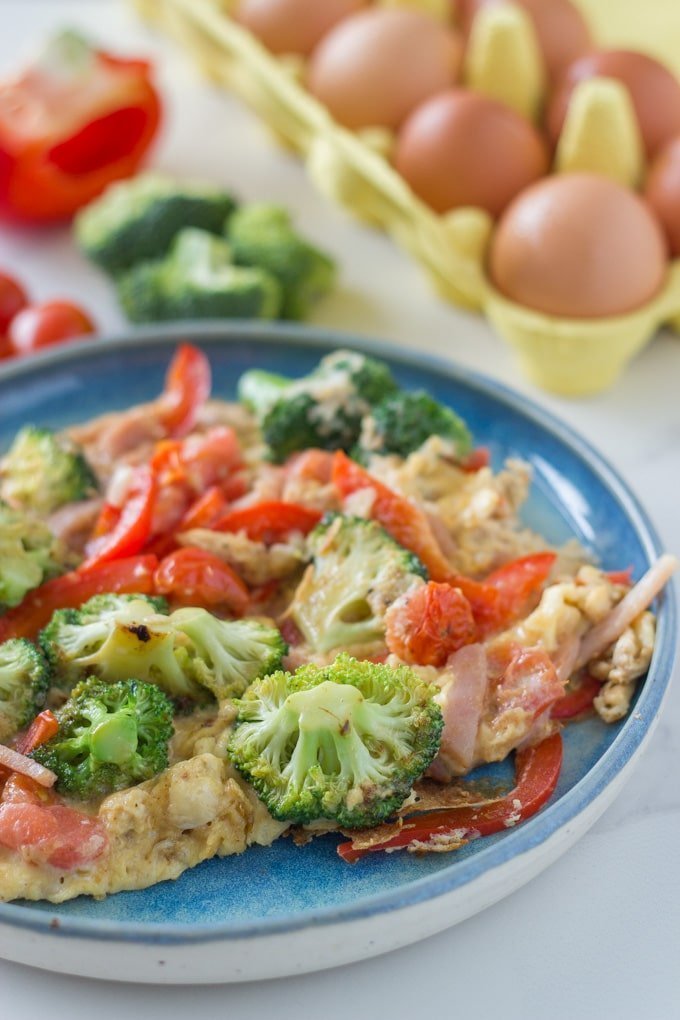 I am always looking to create recipes that don't require too much effort, however are still full of flavour and amazing nutrition.
That is why I am a big fan of smoothies, take for instance my healthy choc nutty smoothie.
I just love making quick and easy breakfasts. However, there are times when I want something that I can eat with a knife and fork!
Which is why I came up with this keto breakfast scramble!
I wanted something that was easy to make and different require flipping or turning over, like an omelette.
I also wanted something that I could change up the ingredients.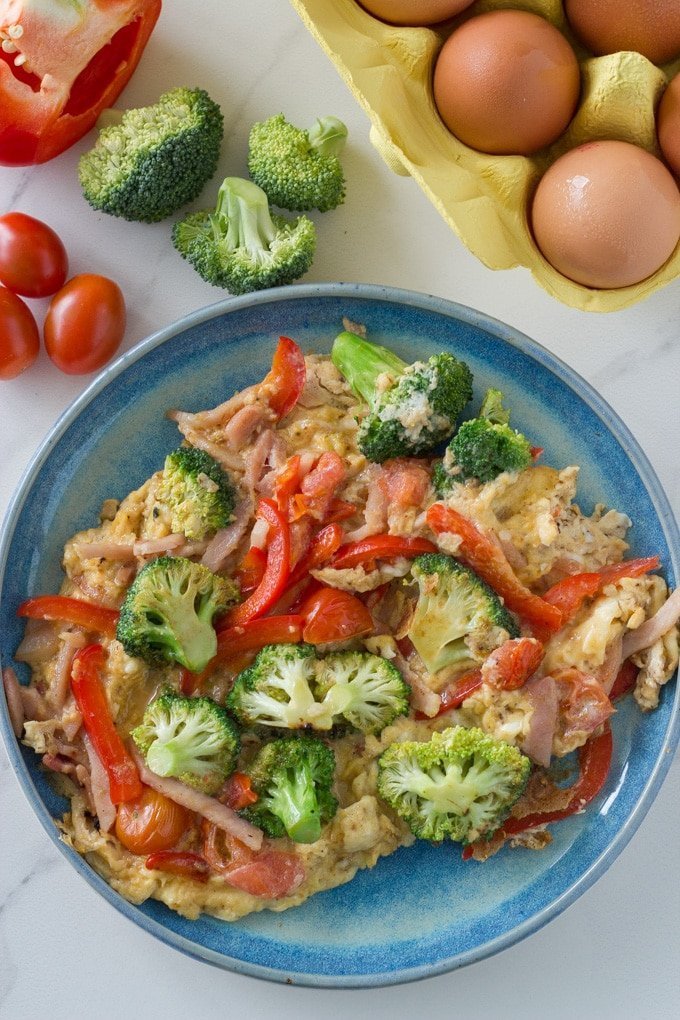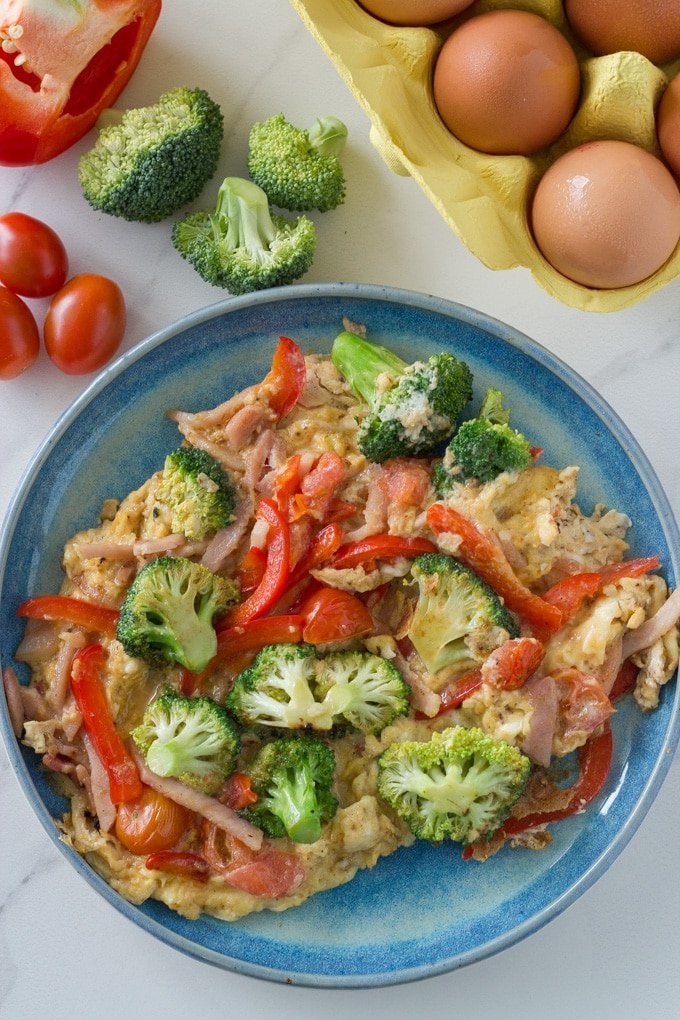 For this recipe I used bacon, broccoli, capsicum and tomatoes. However, I have also made it with olives, spinach and chorizo.
You can add whatever ingredients you like really. That is the beauty of the breakfast scramble!
I would love to see your creations over on Facebook or Instagram if you make this recipe, so please let me know. Make sure you hashtag #becomingness
Did you make it with the ingredients in this recipe or did you change it up a bit?
Enjoy,
Ness xo