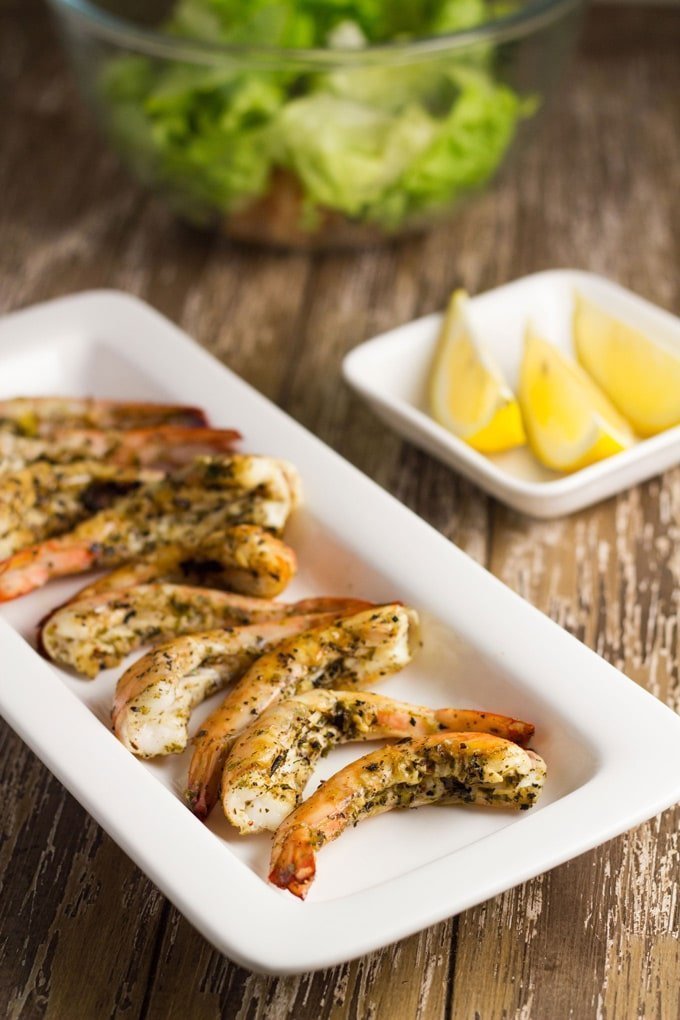 I recently attended The Paleo Way with Pete Evans, Nora Gedgaudas, Luke Hines and Wes Carr, and it was such an informative and rewarding experience. So it is only fitting that I bring you a recipe from Pete Evans' fantastic new cookbook, Healthy Every Day.
The recipe that I chose is Pete's Grilled Prawns with Chili and Oregano, however I amended it slightly to include a bit more lemon.
It's a delicious, light, lovely meal and I served it with a simple salad of tomato, cucumber, avocado and lettuce. It would also go well with my Quinoa Salad (which is also inspired by Pete Evans cookbook).