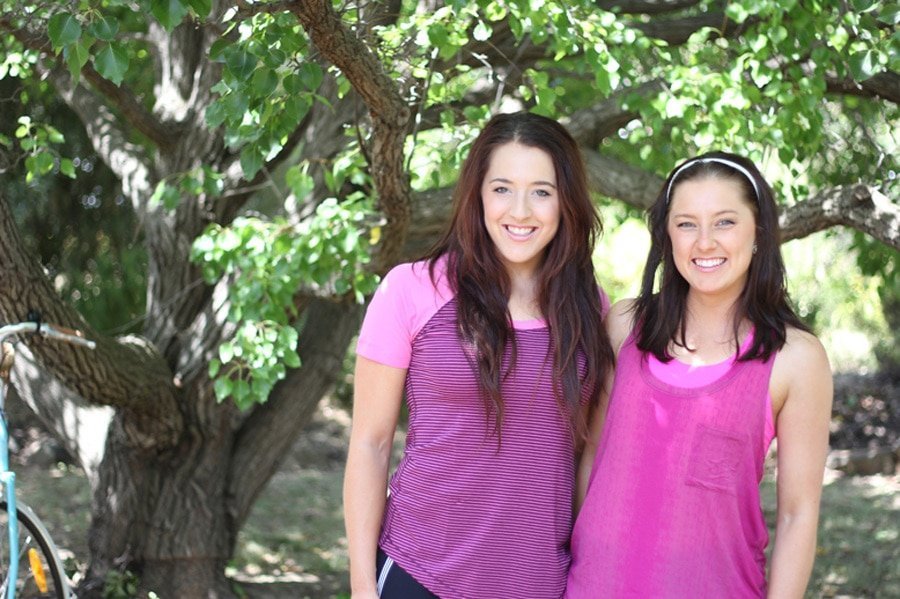 Welcome to the latest edition of my Friday Foodie series, where each week I feature my favourite health and wellness stars. Each week, they share their tips for healthy living and their favourite recipe.
This week, I am super excited to be featuring Emma + Carla Papas (aka The Merrymaker Sisters) who are health & happiness bloggers, health coaches & amazing real food developers. Their recipes are simply gorgeous and I love how passionate they are about helping you find your bliss.
Tell us a little bit about yourselves, what you do and what inspired you to lead a healthier lifestyle?
Our healthy lifestyle was inspired buy our unhappiness! Back in 2012 it got to the point where we were sick of feeling sick, fed up with counting calories, beyond tired from the guilt we felt after eating, with low self-esteem and terribly confused as to why we felt this way. We were in this obsessive whirlwind of fad diets, quick fixes and negative body image. When we used to think about 'health' we'd think about losing weight, eating less and doing more exercise. Through our journey and studies we've realised that there's a lot more to it.
Our real food, paleo inspired lifestyle has changed both our lives in magical ways! Not only do we feel amazing, it led us to create The Merrymaker Brand aka our passion and bliss.
We believe it's not a journey to health, it's a journey of our best health and our most favourite message to send out to the world is…to do what works for you and what makes you feel good. This is our philosophy here at Merrymaker HQ.
What tips would you give to someone who has just commenced living a healthier lifestyle?
Don't put too much pressure on yourself, remember it's a journey of health and there is no end point, so why not make it a fun one?! Focus on adding more good to your lifestyle, soon enough there will be no space for the bad! Also find a supportive friend to come along the ride.  If you don't have someone find a health blogger you relate to, these networks are so supportive and motivating!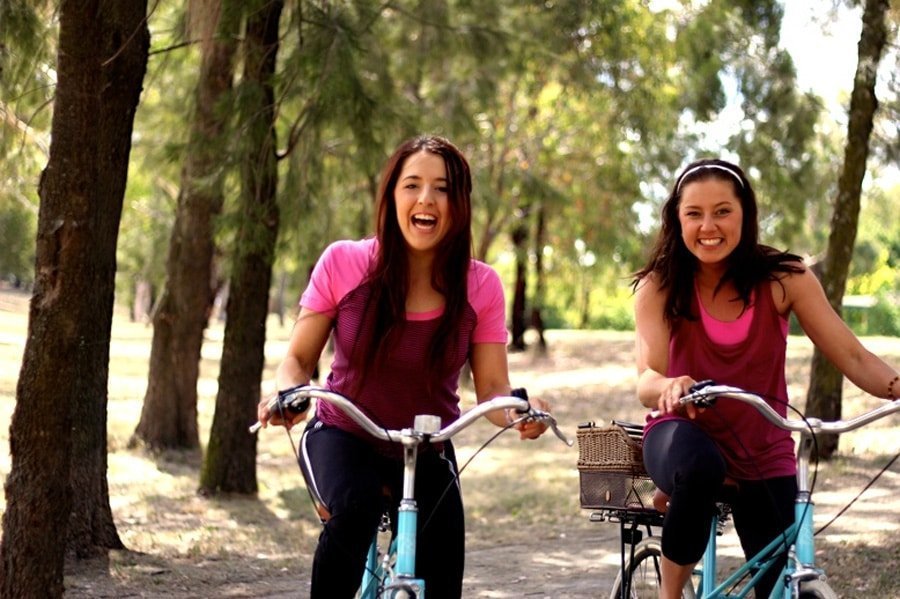 Do you have any tips for eating well on a budget?
We buy our meat in bulk and lots of cheaper cuts of meat and also try to stick to seasonal fruit and veg. We also get all our coconut products in bulk (we had 11 litres of coconut oil at one stage!). Another great tip is we put leftovers in the fridge right away, so we're less inclined to go back for seconds .
How do you deal with food struggles from your family and/or friends?
This used to worry us and we'd get a little worked up and uber passionate! Not so much anymore! We do what makes us feel good and nothing will change that. We understand some people see our way of eating as extreme and when we first started following a real food paleo inspired lifestyle it was! People usually start off asking… Why? Then they'll ask… How?. We're all about following your own journey so we don't force any view on anyone (except maybe Mum and Dad!).
What is your favourite food?
One food? Ahhh we love food! This is a seriously hard question! At the moment we're both obsessed with pumpkin, we've got heaps of delicious pumpkin recipes coming up on the blog!
Who is your favourite foodie and why?
We have so many! But our number one favourite foodie is our own yogi soul sister, Danielle Shine (@happyhealthyshine on instagram). She writes and creates amazing yoga videos for www.themerrymakersisters.com. We cook dinner together every week and it's the most perfect  and simple healthy food. She's studying to be a Natural Food Chef in New York City #watchthisspace!
What is something that you enjoy doing when you have some 'me' time?
We both LOVE reading. AT the moment we're reading different Wayne Dyer books, they're mega inspirational!
What is your favourite recipe to cook? Can you share the recipe with us?
Oh, it would have to be our 'Sweetener Free Good Fat Cake'! At the moment we've add 'no sweetener' to our list of dietaries and feeling better than ever! Especially after a slice of this cake. Seriously, it's good and full of good fats!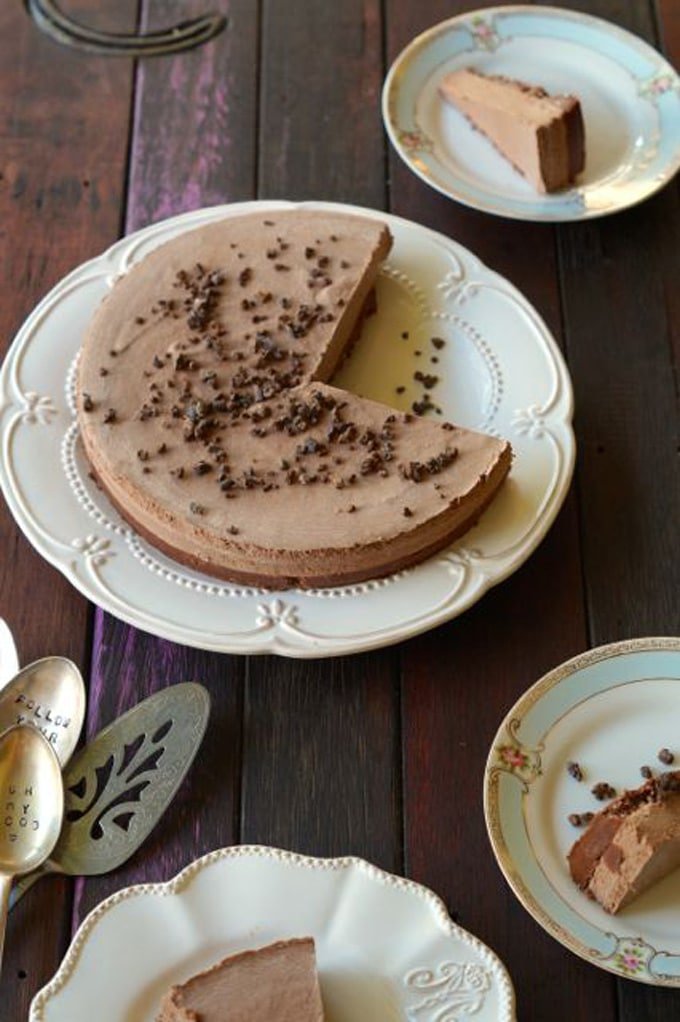 Print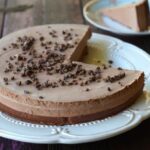 Sweetener Free Good Fat Cake
Author:

Prep Time:

1 hr 30 min

Total Time:

1 hr 30 min
---
Scale
Ingredients
for the base:
2 cup

s walnuts

1/2 cup

unsweetened shredded coconut

1/4 cup

raw cacao powder

2

tbs. ghee or coconut oil

1 tsp

. 100% vanilla extract
pinch of salt
for the filling:
1 1/2 cup

s unsweetened dessicated coconut

1 1/2 cup

s coconut milk

2/3 cup

ghee or coconut oil

2/3 cup

raw cacao powder

2 tsp

. 100% vanilla extract
pinch of salt
---
Instructions
Line the base of a 20 cm (8 inch) spring form cake tin with baking paper and grease the edges with a little coconut oil.
Start with the base – place all of the base ingredients in to your food processor.
Whiz these ingredients until a smooth paste forms.
Press the base in to the cake tin, making sure you press it out evenly, covering the entire base.
Place in to the freezer.
Now for the filling – place all the filling ingredients in to the food processor and whiz until completely smooth, this will take around 5 minutes.
Take the base out of the freezer and pour the filling on top of the base.
Shake the tin to even out the top and place the cake in to the fridge for around 1 1/2 hours or until set.
Rub the outside of the cake tin with a hot cloth and release the spring form slowly.
Cut in to slices and store any left overs in an airtight container in the fridge or freezer
---
A little more about Emma + Carla and where you can find them
We're Emma and Carla Papas, 'The Merrymaker Sisters'. We're Communication Professionals turned Health and Happiness Bloggers, Real Food Recipes Developers and Passionate Health Coaches who began blogging about finding and following our bliss.  Our merrymaking journey continues to teach us new and exciting ways to make our days brighter, happier and healthier. We created the Merrymaker brand to share all of this with you!  We believe everyone can make a positive difference and we want to inspire you to take care of yourself because good health and happiness is infectious. Check out www.themerrymakersisters.com for quick and easy recipes,wellbeing information and advice, plus an abundance of Merrymaker tips to help you find and follow YOUR bliss!
Website: www.themerrymakersisters.com
Facebook: http://www.facebook.com/themerrymakersisters
Instagram: http://www.instagram.com/themerrymakersisters
Twitter: http://www.twitter.com/themmsisters
Pinterest: http://www.pinterest.com/themmsisters