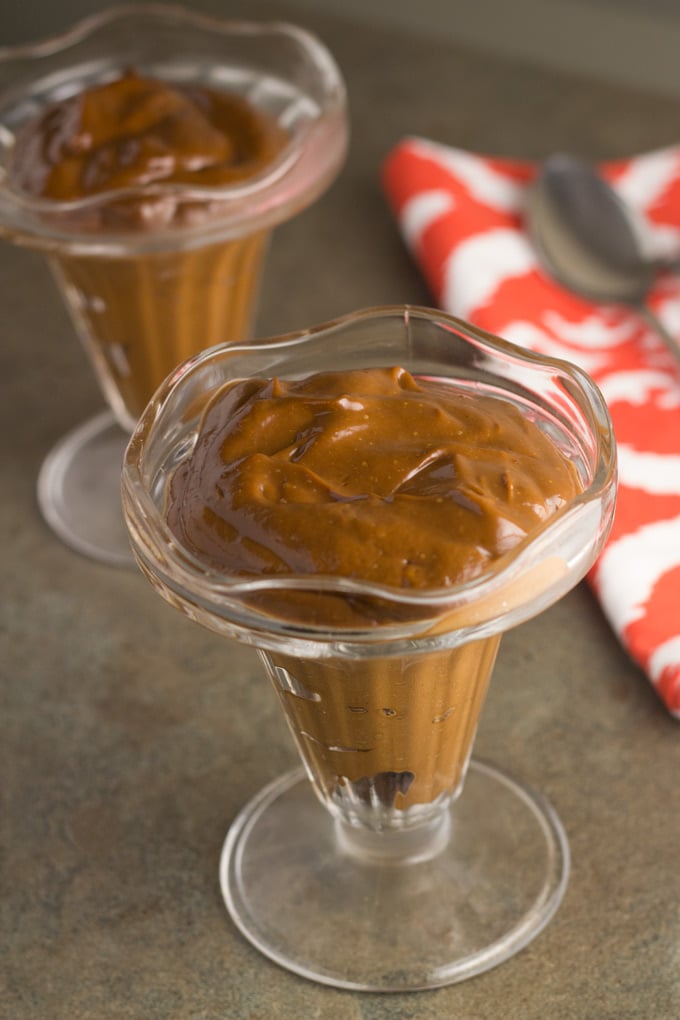 Today's recipe is chocolate mousse, made with only four ingredients, yep only four! (Well, ok five if you count the water).
I have been playing around with different ingredients to make a quick and delicious chocolate mousse and I think that I may have found the perfect combination. All you need is a high speed blender and at least 30 minutes waiting time for it to set.
Check out my Raw Caramel Fudge and Dairy Free Raspberry Ripe if you are after more quick and tasty dessert and snack recipes.
Enjoy
Ness xo
Yield: Serves 2
Easy Chocolate Mousse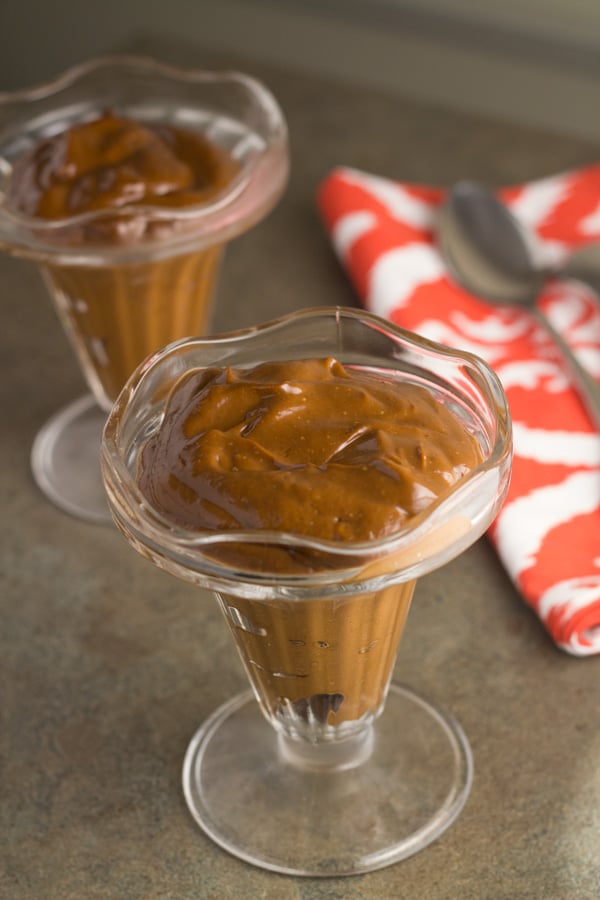 Ingredients
¼ cup raw or organic honey
1 ripe avocado
1 banana
⅛ cup raw cacao powder
Water, as required
Instructions
Add ingredients, in order of honey, avocado, banana and cacao to a high speed blender and blend until smooth and creamy. You may need to add some water to help it blend smoothly.
Spoon into bowls or sundae glasses and place in the fridge to set for at least 30 minutes.
Notes
This recipe make two serves