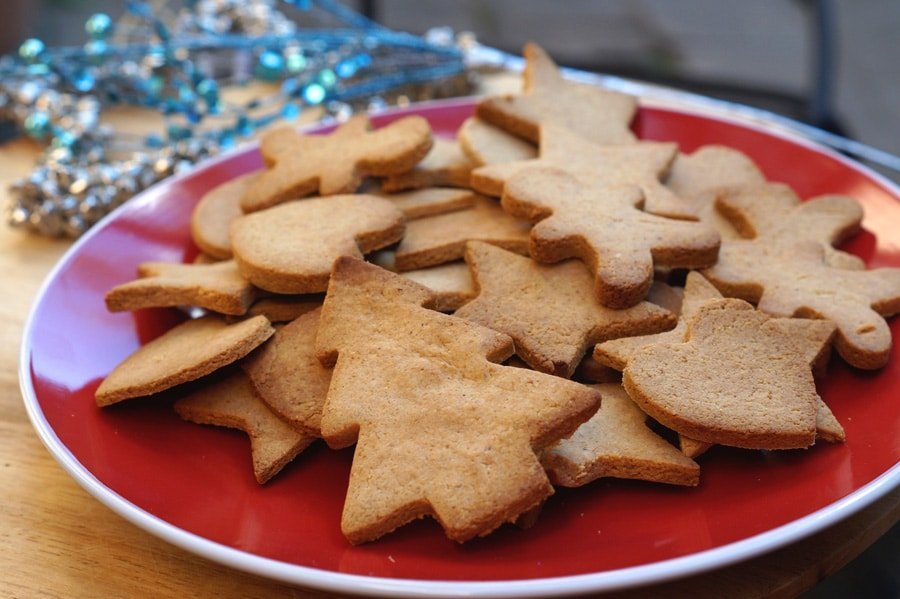 Welcome to my Christmas Recipe Countdown, where each day leading up to Christmas, I will be sharing recipes from some of my Friday Foodies, as well as a few from myself.
Be prepared for healthy, mouth watering recipes that will help you to cater for all your festive season parties, dinners and get together's. Each recipe is gluten, dairy and refined sugar free.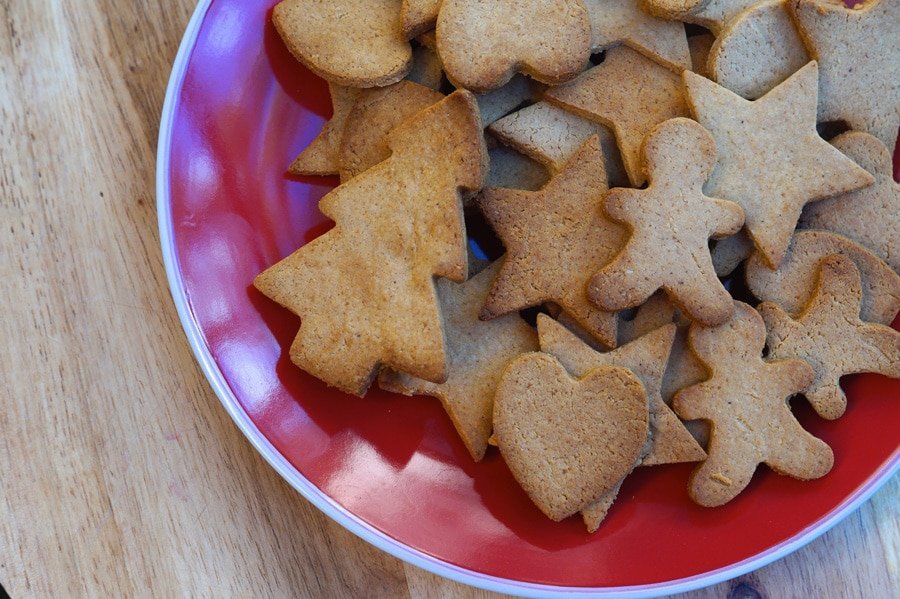 On day 22 of my countdown, I am featuring Paleo Gingerbread Cookies from Emma + Carla Papas aka The Merrymaker Sisters.
Emma + Carla featured as my Friday Foodies back in March, where they shared their sweetener free good fat cake recipe.
Enjoy
Ness xo
Yield: Serves 20
Paleo Gingerbread Cookies
Total Time
1 hour
5 minutes
Ingredients
300g almond meal
1 tbs. ground ginger
1 tsp. cinnamon
1 tsp. nutmeg
½ tsp. baking powder (gluten free)
¼ cup coconut oil melted
2 tbs. raw honey
1 tsp. 100% vanilla extract
1 egg
Instructions
Preheat oven to 160 degrees celsius.
In a large bowl mix the almond meal, cinnamon, ginger, nutmeg, baking powder. Leave this for now.
In a food processor (we use our Vitamix), whiz the coconut oil, raw honey, vanilla extract + egg until combined.
Add the dry ingredients to the food processor + whiz to form a dough (the mixture will be quite moist).
Take out the mixture + knead a little to form a ball.
Place the mixture between 2 pieces of baking paper + roll out to 3mm thick.
Place this into the refrigerator for 30 minutes.
Once refrigerated, cookie-cut into desired shapes (like gingerbread men, stars + chrissy trees!) + place carefully onto a lined baking tray (you will need 2 trays).
Place into the peheated oven + bake for 25 minutes or until golden brown.
Allow to cool + enjoy!
Notes
Spices can be adjusted to suit taste
More about The Merrymaker Sisters
We're Emma and Carla Papas, 'The Merrymaker Sisters' (also real life sisters!). We're health and happiness advocates, online entrepreneurs and passionate health coaches on a mission to merrymake over the world! We're the founders of themerrymakersisters.com where we inspire hundreds of thousands of people around the world with real food recipes, positive mindset advice and ways to find and follow your bliss. We believe that living a healthy lifestyle should be fun, easy and delicious, we're here to show you how to make changes for life.
Website: www.themerrymakersisters.com
Facebook: http://www.facebook.com/themerrymakersisters
Instagram: http://www.instagram.com/themerrymakersisters
Twitter: http://www.twitter.com/themmsisters
Pinterest: http://www.pinterest.com/themmsisters