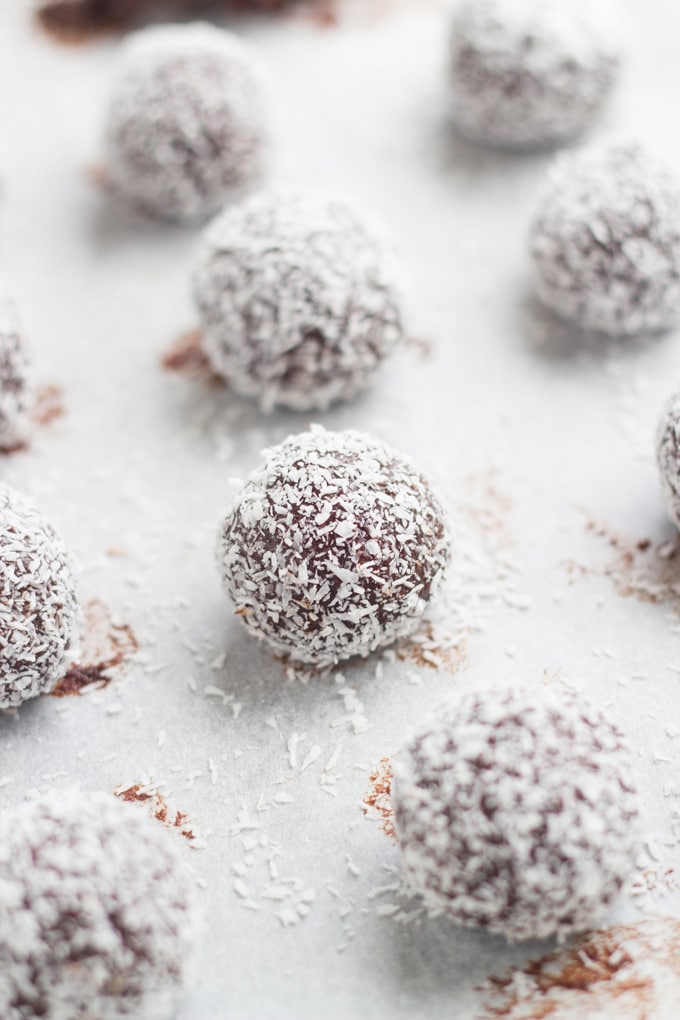 Hot cross buns and chocolate are probably the two most common foods that people enjoy over Easter.
Do you agree?
So, for this Easter, I decided to make two different bliss balls recipes that I believe represent these two popular foods.
My Chocolate Fudge Bliss Balls are raw, healthy and only made of 5 ingredients (6 if you include the optional sweetener).
They are also nut, dairy, gluten and refined sugar free!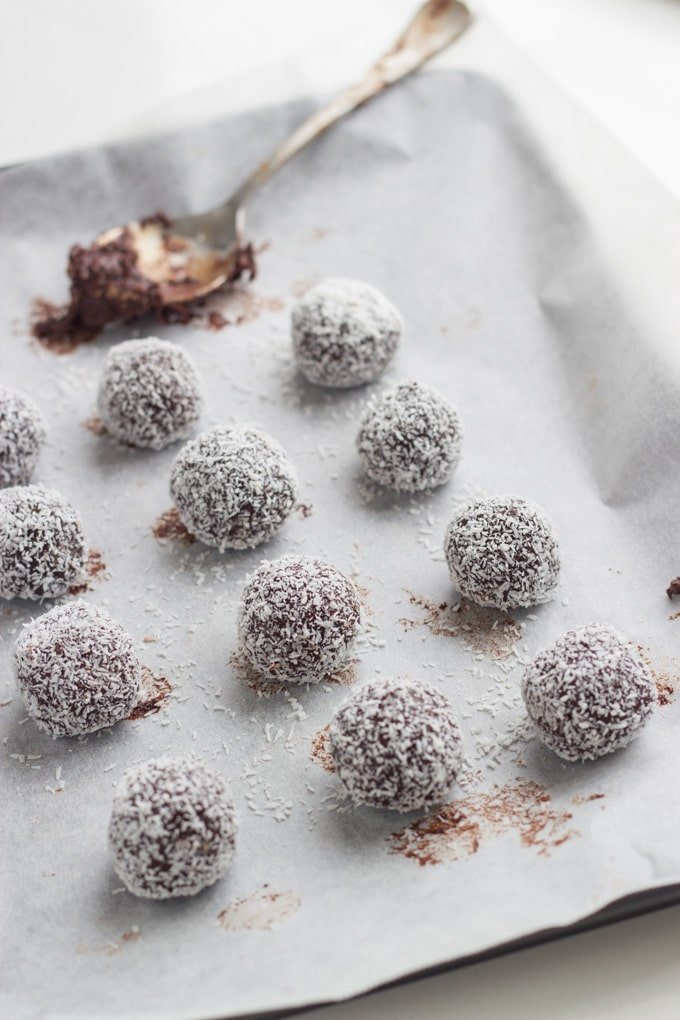 If you are looking for a easy healthy chocolate fix to make over Easter, then these bliss balls are for you.
I feel that they are sweet enough, sweetened only by the dates, so I included the maple syrup (or rice malt syrup) as optional only.
My other bliss ball recipe is my interpretation of the flavour of hot cross buns. You can check out my Easter Bliss Balls recipe here.
Happy Easter
Ness xx
Yield: Makes 12
Chocolate Fudge Bliss Balls
Ingredients
1 cup medjool or organic dates
½ cup raw cacao powder
1 tablespoon coconut oil
Pinch of sea salt
Desiccated coconut for coating
Optional: 1 -2 tablespoons pure maple syrup or rice malt syrup
Instructions
Add all ingredients to a high speed blender or food processor and process until all ingredients are completely combined and smooth.
Roll into balls and coat with the desiccated coconut. Place in the refrigerator for 30 minutes to set.
Keep stored in the refrigerator.
Notes
The cook time does not include the time it takes for the bliss balls to set in the refrigerator.