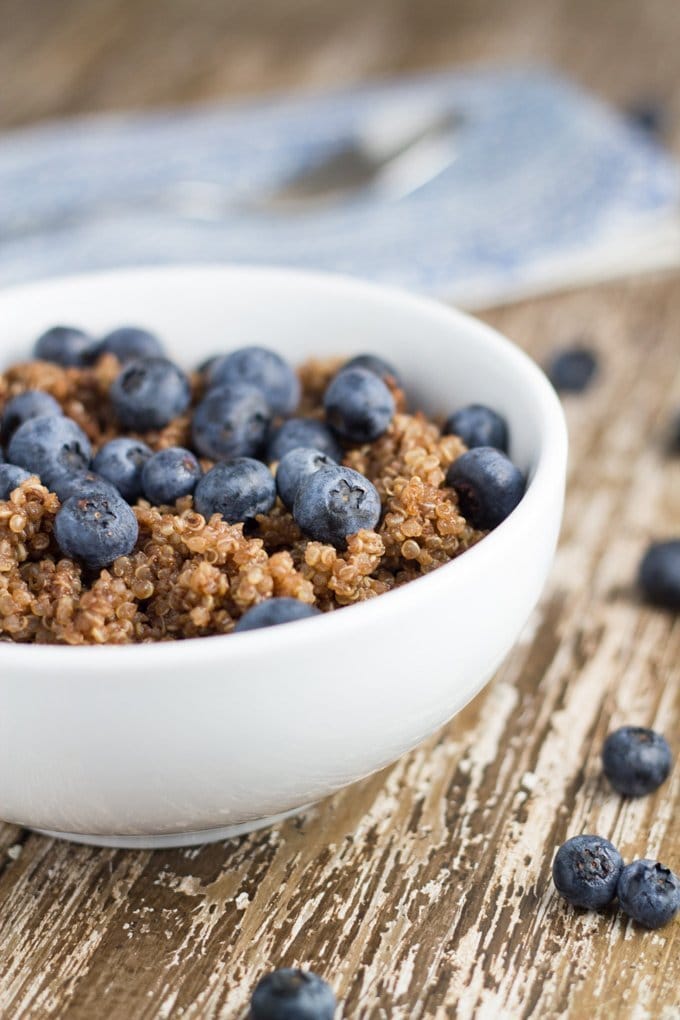 Warning! Amazing flavour combination alert - Chocolate and Blueberries!
I am always on the lookout for new flavour combinations that I can try with my signature breakfast dishes - breakfast quinoa and chia pudding.
My mum has been pinning recipes to her Pinterest account for me to check out and see if there any that I can recreate. One of the pictures that she pinned was a Chocolate Blueberry Quinoa dish which looked amazing. Since I have already made this Chocolate Banana Breakfast Quinoa and this Breakfast Quinoa with Blueberries, Coconut & Walnuts, I decided to choose elements from each of those dishes and create my latest breakfast dish - Chocolate & Blueberry Breakfast Quinoa.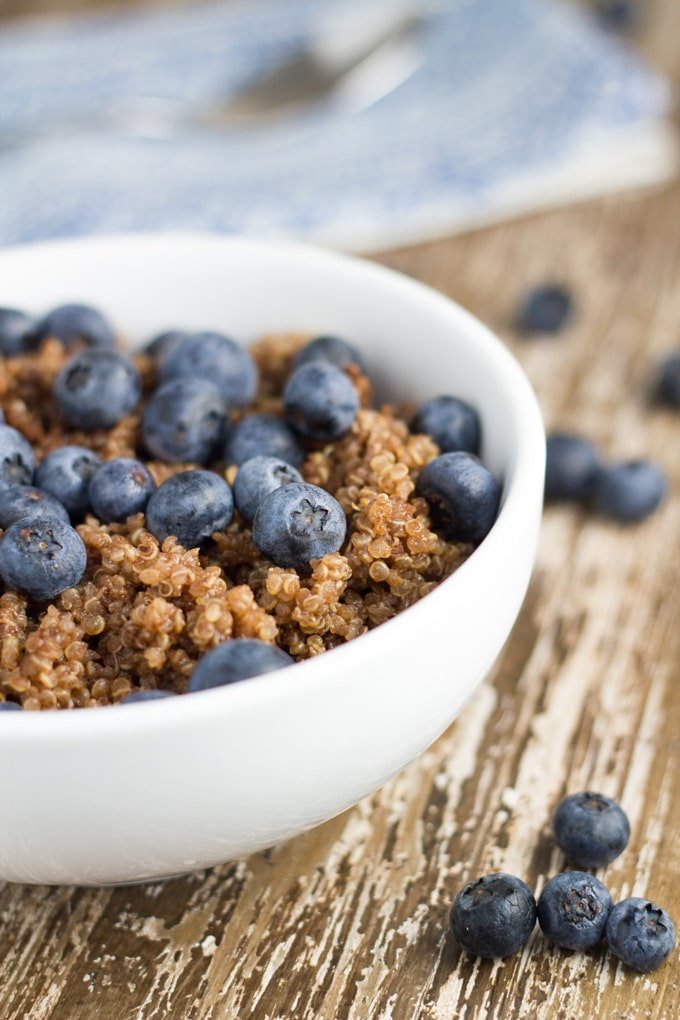 I seriously cannot believe that I haven't come across this flavour combination before (so watch this space). The sweetness from the chocolate, combined with the tartness from the blueberries is a match made in heaven.
I hope you enjoy my latest breakfast recipe
Ness xo
Yield: Serves 1
Chocolate & Blueberry Breakfast Quinoa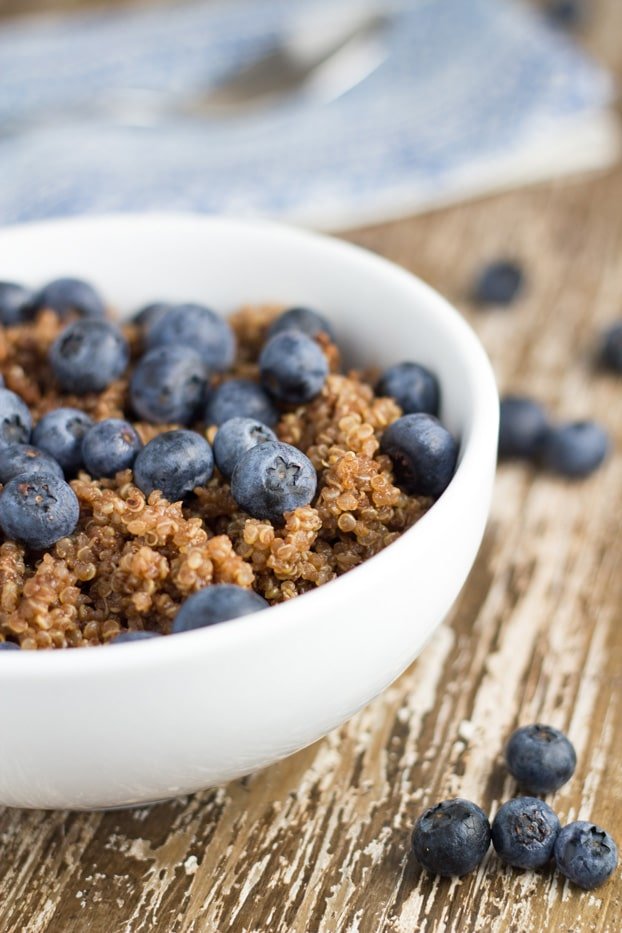 Ingredients
1/2 cup quinoa, rinsed (I used organic, white grain quinoa)
1 cup almond milk (or coconut milk for nut free version)
1/4 cup blueberries
2 teaspoons cacao powder
1 tablespoon honey or organic maple syrup
Instructions
Bring almond milk and quinoa to a boil in a small saucepan. Turn heat to low and simmer, covered for 15 minutes, or until the water is fully absorbed. Remove from heat. Cover with a tea towel or napkin and rest for 5 minutes.
Add cacao and honey, mixing to combine. Top with blueberries.
Serve and enjoy.