These strawberry cream truffles combine two amazing flavours, chocolate & strawberry. These raw treats are amazing and are gluten, dairy and refined sugar free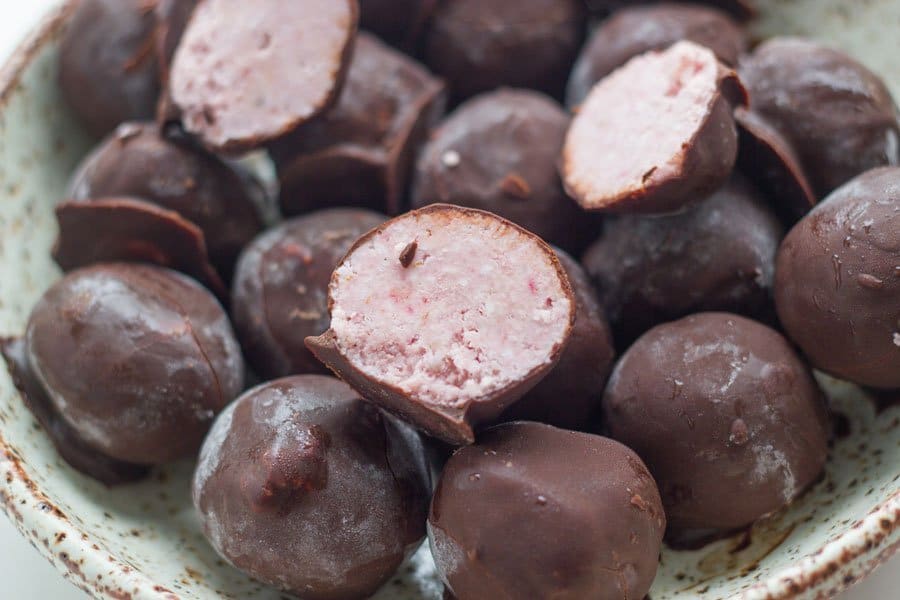 This is a fairly simple recipe to make, but it does involve a few steps as the strawberry mixture is quite soft initially, so it needs to firm up a bit (but not too much) before you can roll into the truffles.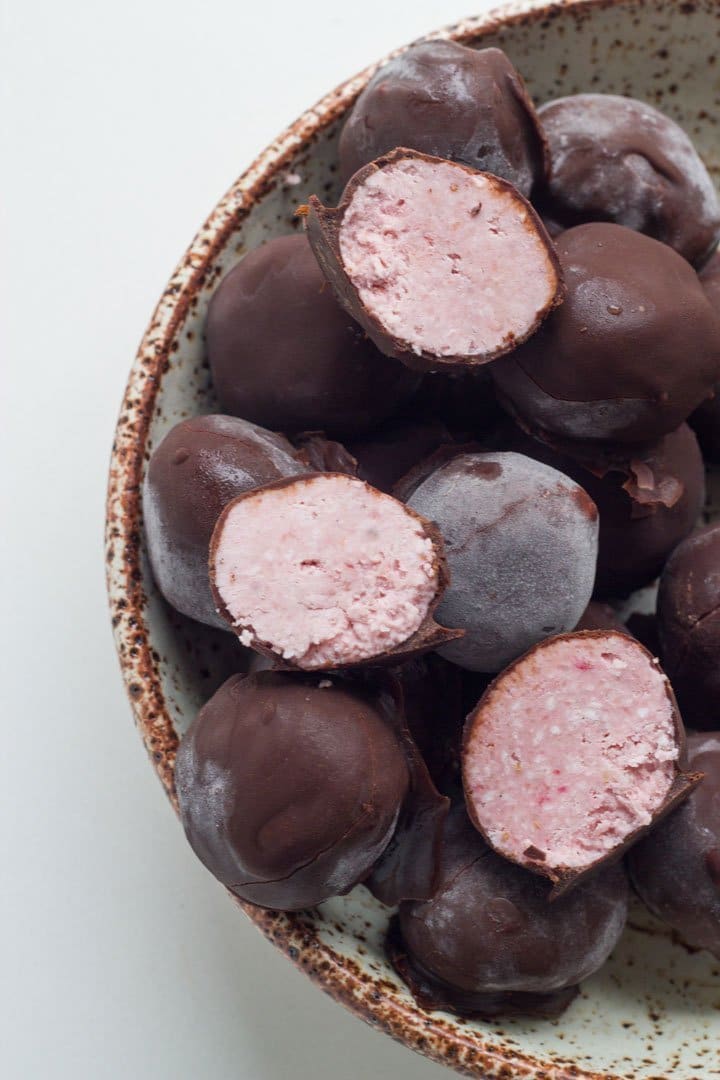 What you need to do
After preparing the strawberry mixture you need to place the truffles back into the freezer to firm up a bit more, to make it easier to coat in the chocolate mixture.
I also highly recommend that you do a second coating of the chocolate mixture.
The chocolate coating quantities that I have listed in the ingredients are for a double coating.
Simply halve, if you are only going to do one coating. But trust me on this! Double coat them.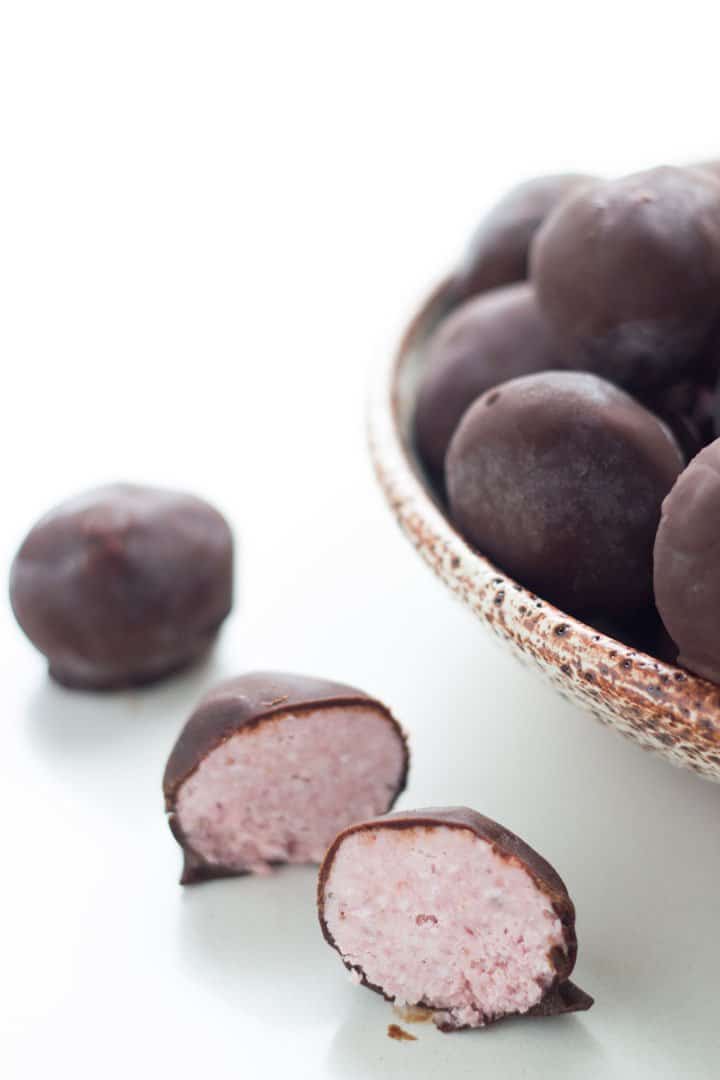 These Strawberry Cream Truffles are dairy, gluten and refined sugar free and suitable for Vegan and Paleo lifestyles.
You could also make them nut free by substituting the nuts for seeds or for more shredded coconut.
I highly recommend you check out my raw chocolate Matcha truffles and raw chocolate caramel macadamia truffles for some more truffle goodness.
Enjoy
Ness xo