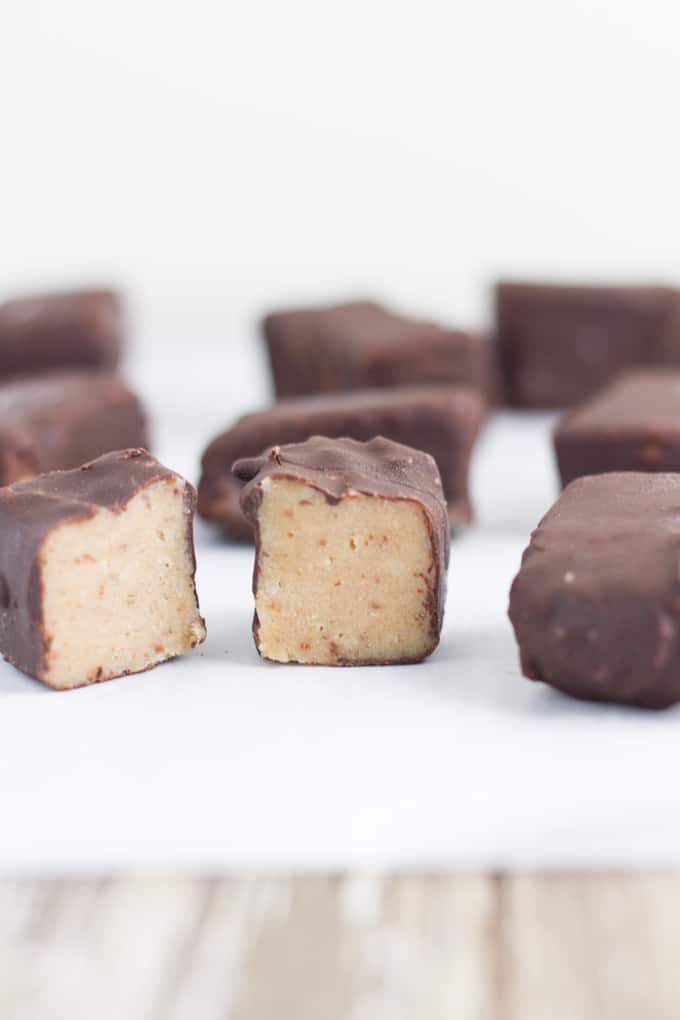 After making my Raw Bounty Bites, I decided that I had to make more healthier versions of my favourite chocolates. One of my absolute favourites as a child was Chocolate Caramels, so it was only fitting that it was the next recipe that I attempted.
All I can say is WOW!
They are seriously yummy and I cannot wait to make them again.
One thing that I have worked out since I started Becomingness and making raw desserts, is that organic maple syrup works better than raw honey when making up a chocolate coating or top layer for my slices. I find that organic maple syrup is easier to whisk together with the coconut oil and sets better. Don't get me wrong, honey still works well, but organic maple syrup is where it is at.
Check out these recipes that have a chocolate layer on them – Raw Peppermint Slice,  Raw Caramel Slice and Raw Chocolate Raspberry Slice.
Enjoy
Ness xo