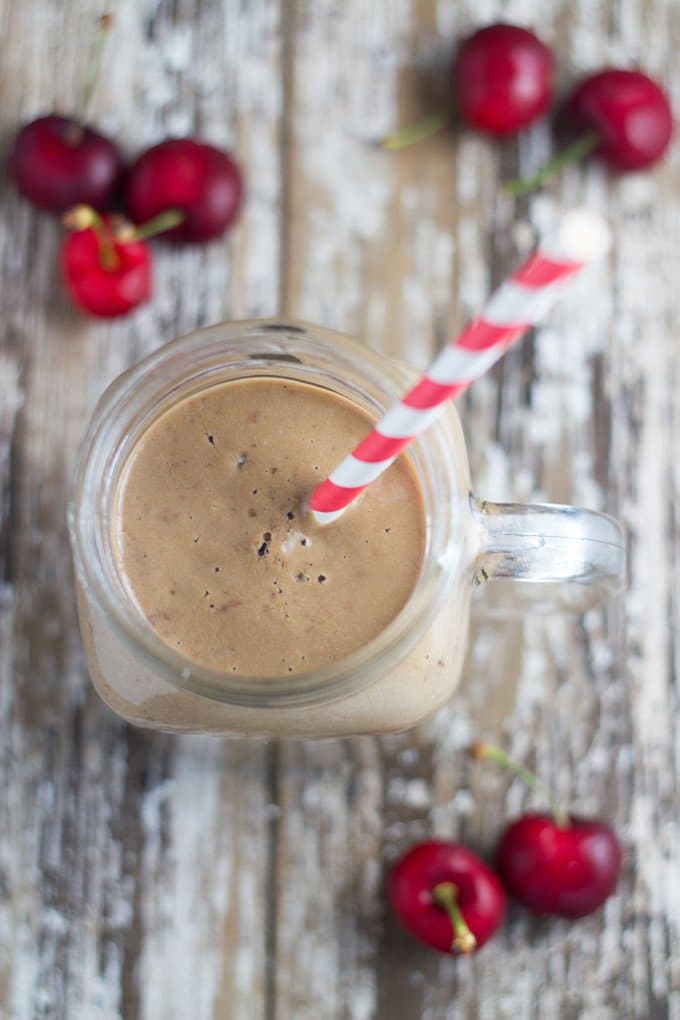 One of my favourite recipes is Cherry Ripe which I have made into a raw cherry ripe slice. Anyway, I had some leftovers cherries from one of the desserts that I created for my BecomingSweet cookbook, and decided to make a chocolate and cherry flavored smoothie for breakfast on the weekend - so here it is my "Black Forest Smoothie".
This is a very rich smoothie - which owes to the cacao and avocado - with a tart edge, though this would probably depend on the cherries you use. I had almond milk on hand, but suspect coconut milk might be even better (and a closer match to the inspiration for the recipe).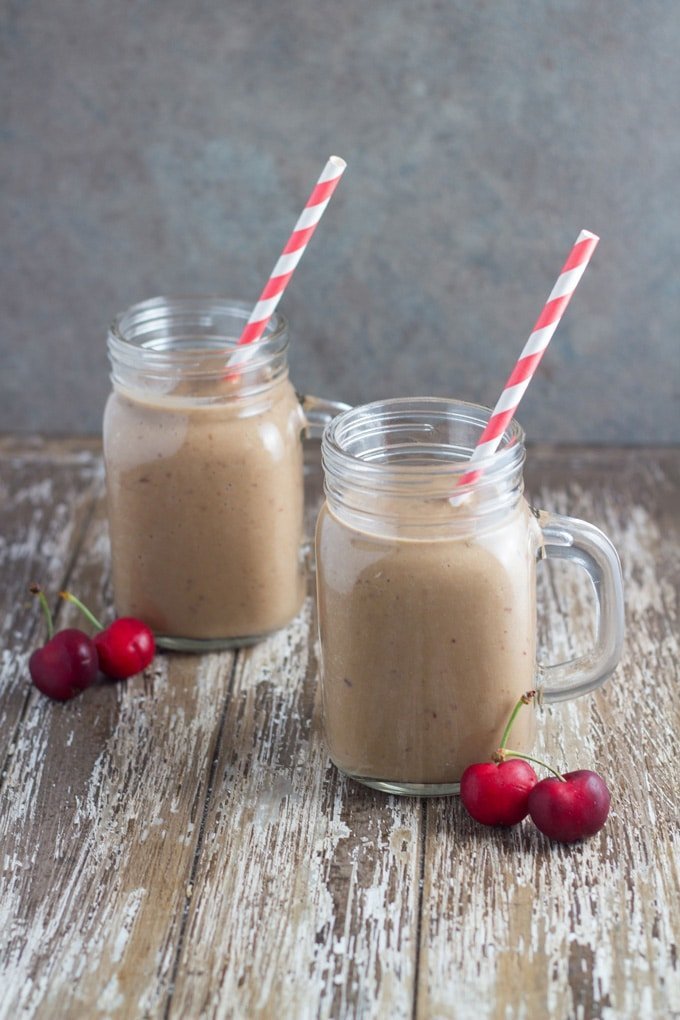 It received good reviews, with the observation that it was at it's best when served cold - so if you are using fresh cherries, you may wish to add some icecubes before or after blending.
If you are after some more smoothie recipes, then check out my Carrot Cake Smoothie, Banana & Cinnamon Smoothie and Coconut, Mango & Banana Smoothie.
I hope all the sweet-tooths out there enjoy my latest creation!
Ness xo
Yield: Serves 1
Black Forest Smoothie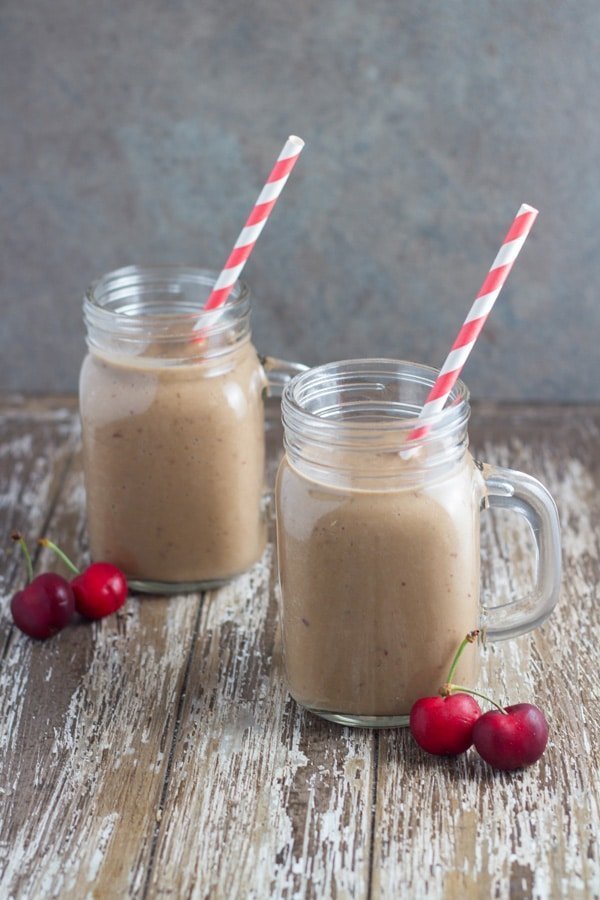 Ingredients
1 cup almond milk
1/2 avocado
1 cup fresh or frozen cherries, pitted
1/2 tablespoon cacao powder
1 teaspoon maple syrup
1 teaspoon vanilla extract
Instructions
Add ingredients to a blender.
Blend until smooth.
Serve and enjoy.