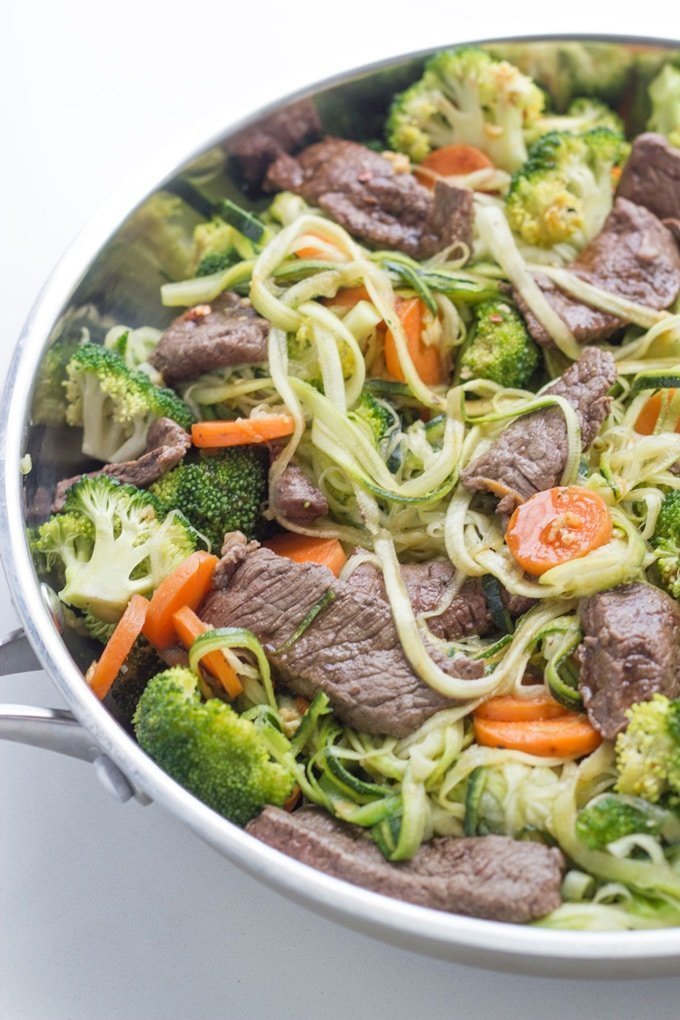 This Beef Stir Fry with Zoodles (Zucchini Noodles for those are not familiar with the name) is your perfect weeknight meal.
It is easy to prepare, super healthy and packed full of flavour. It is gluten, dairy and refined sugar free and you can change it up by adding different vegetables.
There are many ways to prepare zoodles. You can use a spiralizer, mandolin or a zoodle cutter. I originally had a zoodle cutter which I found at David Jones for around $20 and it works really well.
But since then, I have upgraded to a Spiralizer and they are really good to use.
I am not a fan of mandolins as I can be a bit clumsy and have had issues using them in the past.
---
MORE EASY RECIPES TO MAKE
Zucchini Pasta with Tuna & Tomato Sauce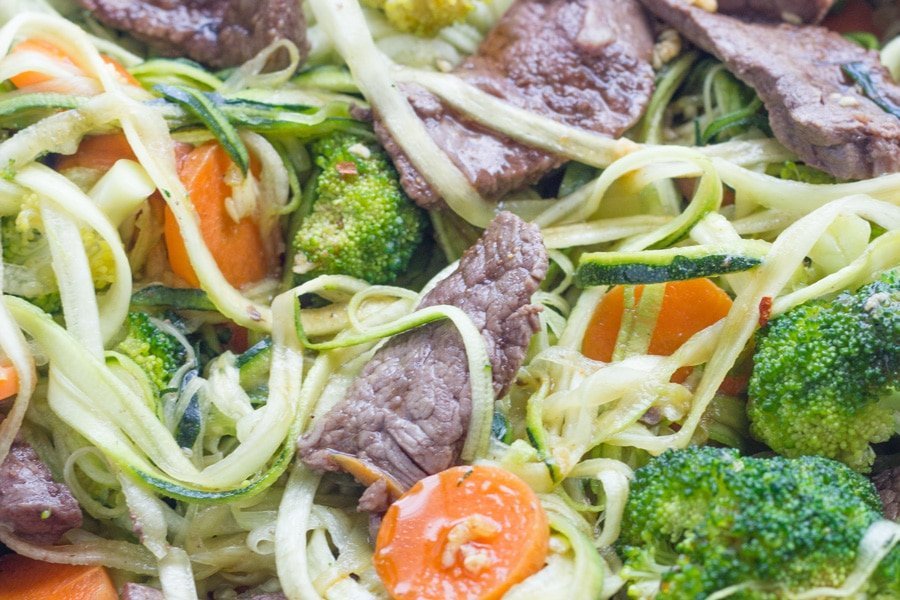 Beef Stir Fry with Zoodles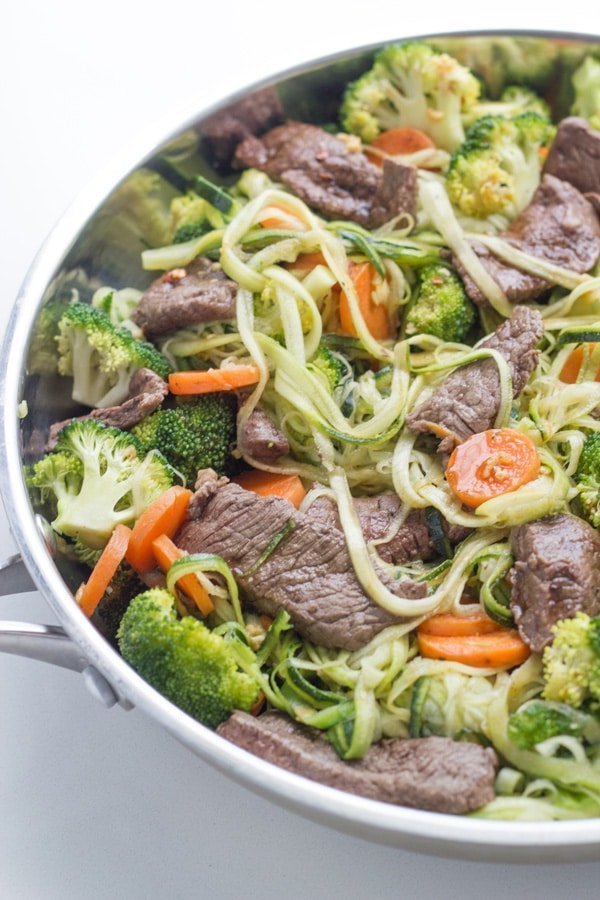 Ingredients
1 tablespoon coconut oil
400 grams beef fillet, thinly sliced
2 large carrots, thinly sliced
1 large broccoli head, sliced into small florets
4 large zucchini, cut into noodles or long pasta (Using vegetable spiralizer, mandolin or zoodle cutter)
Sauce
⅓ cup coconut aminos
1 tablespoon coconut sugar
1 teaspoon fresh or ground ginger
2 garlic cloves, minced
¼ teaspoon sea salt
¼ teaspoon chili flakes
Instructions
In a small bowl, add the sauce ingredients, whisking to combine. Set aside.
Heat coconut oil in large fry pan on medium-high heat.
Add the beef and cook for 2-3 minutes each side until browned. Then remove from fry pan and set aside. Next, add the carrots, broccoli and zucchini noodles and cook for 5-6 minutes until just tender. Then finally, add the beef back to the fry pan along with the sauce mixture and cook for 1-2 minutes, stirring until well combined.
Serve immediately.