Banana Mug Cake is an easy to prepare dessert which you cook in the microwave, with the end result being a moist mini banana cake.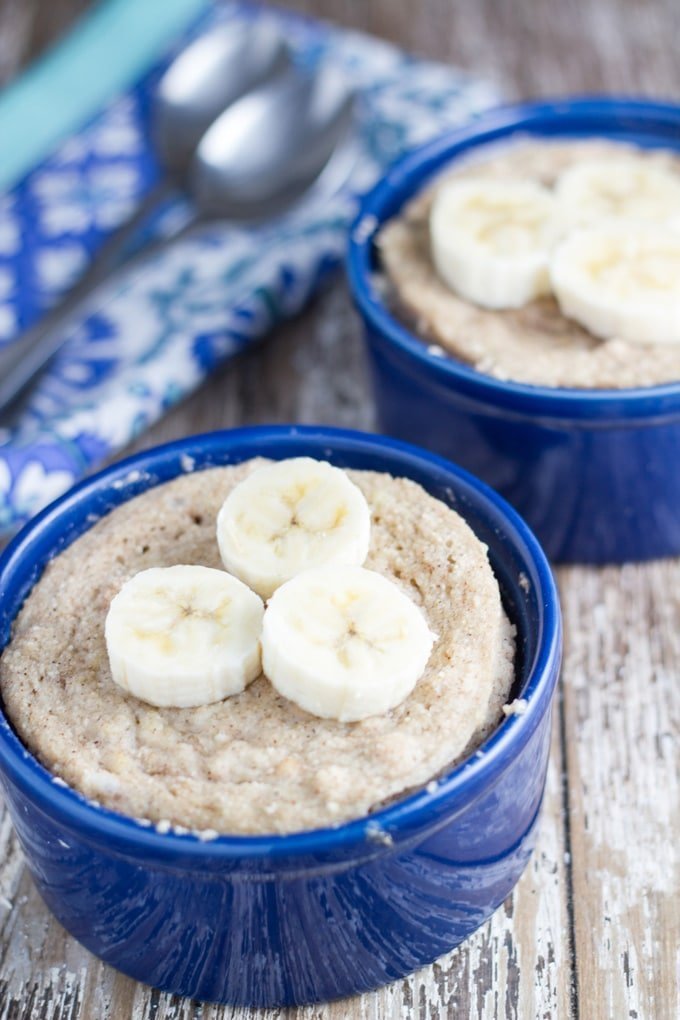 I am a big fan of mug cakes!
I originally shared my vanilla mug cake and I have been making other flavour variations since.
This time I am excited to be sharing my Banana Mug Cake recipe.
As the name suggests, it is usually made in a mug, however I also like to make them in ramekins.
Just one word of advice, if you do use a ramekin, make sure you handle with a tea towel or gloves, as the ramekin will most likely be very hot after co0king.
MORE MUG CAKE RECIPES
Pineapple Upside Down Mug Cake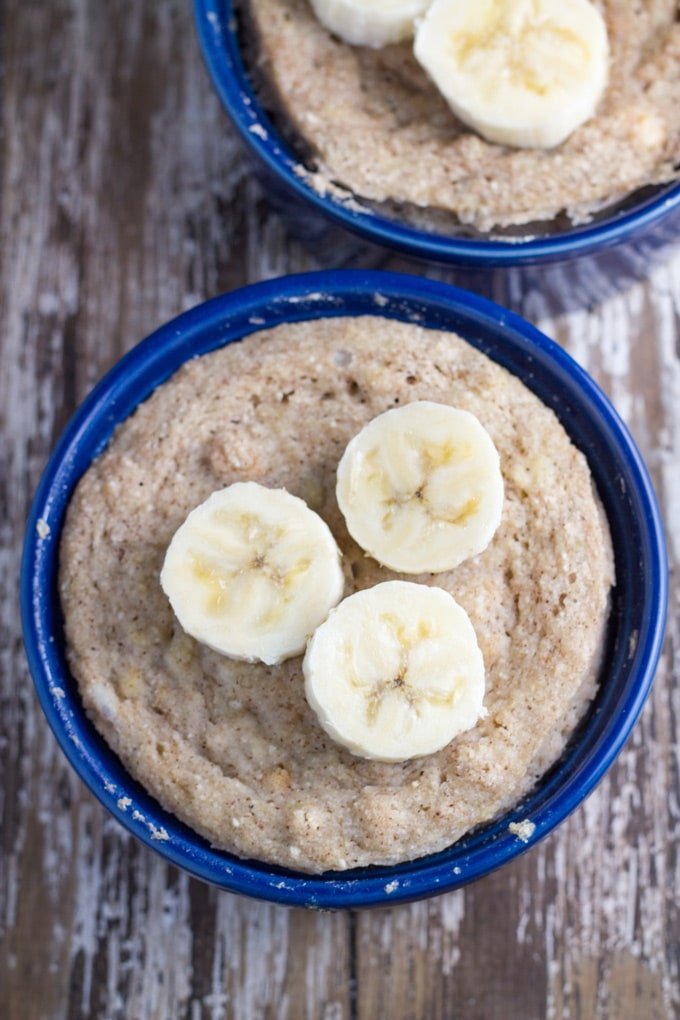 Yield: Makes 1
Banana Mug Cake
Ingredients
¼ teaspoon cinnamon
3 tablespoons coconut flour
½ teaspoon baking powder
1 tablespoon coconut oil, melted
1 tablespoon raw honey
1 small banana, mashed
1 large egg
2 tablespoons almond or coconut milk (or your preferred milk)
Instructions
Add the dry ingredients (cinnamon, coconut flour, baking powder) to a large mug or 250ml ramekin and mix.
Next, add the melted coconut oil and honey; combining with the dry ingredients.
Then, add the remainder of the wet ingredients; mixing well to combine. (The mixture can get a bit stuck on the sides, so make sure you scrap the sides down)
Microwave for 2-3 minutes or until cooked through (the mug cake should be soft and springy to touch).