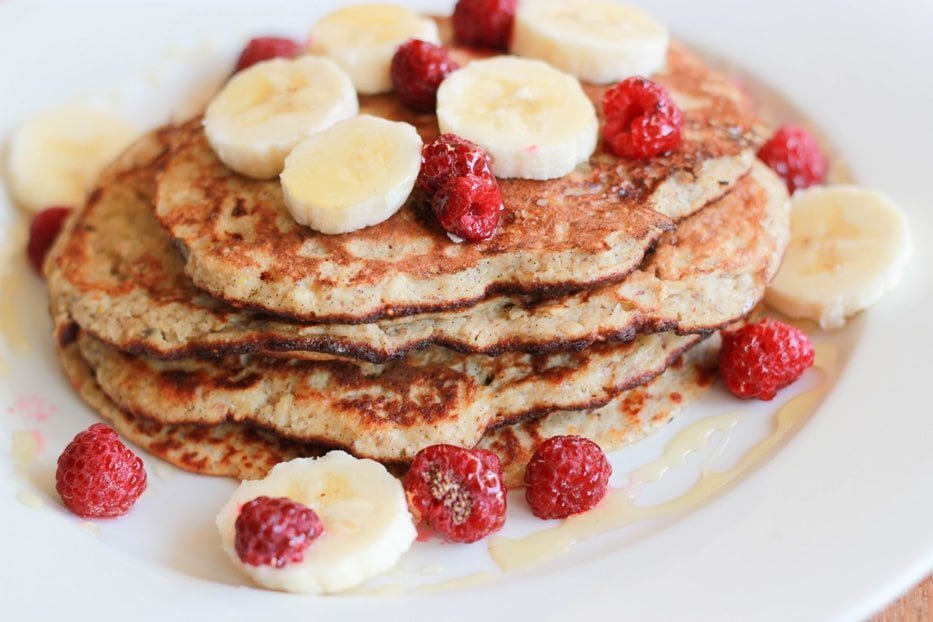 I have been having a little break from my breakfast smoothies of late and have been making these banana and coconut pancakes for breakfast. They are incredibly tasty and are also great if you have guests over and you want to make a simple but impressive breakfast for them. I don't normally add the honey or maple syrup, as I find that they are sweet enough already.
If you are after some more impressive breakfast options for your guests, then you check out my Shakshouka, Breakfast Salad, Chia Berry Parfait and Gluten Free Banana & Macadamia Bread.
I have included a Thermomix version for you also.
Enjoy
Ness xo