Make entertaining a breeze with these 15 best raw desserts that are sure to wow your guests. These raw desserts are so healthy, bet your guests won't know any different.
They are all gluten, dairy and refined sugar and they are suitable for both vegan and paleo lifestyles.
Making raw desserts is a big passion of mine.
I love experimenting with different ingredients and flavours to make the perfect raw dessert.
So far I have used different food grade essential oils, different sweeteners, gluten free flour alternatives and other unique ingredients, like green tea matcha powder.
It has been really hard to narrow my raw dessert recipes to a top 15! I am also continually making more new creations, so there are bound to be more desserts that deserve to be included.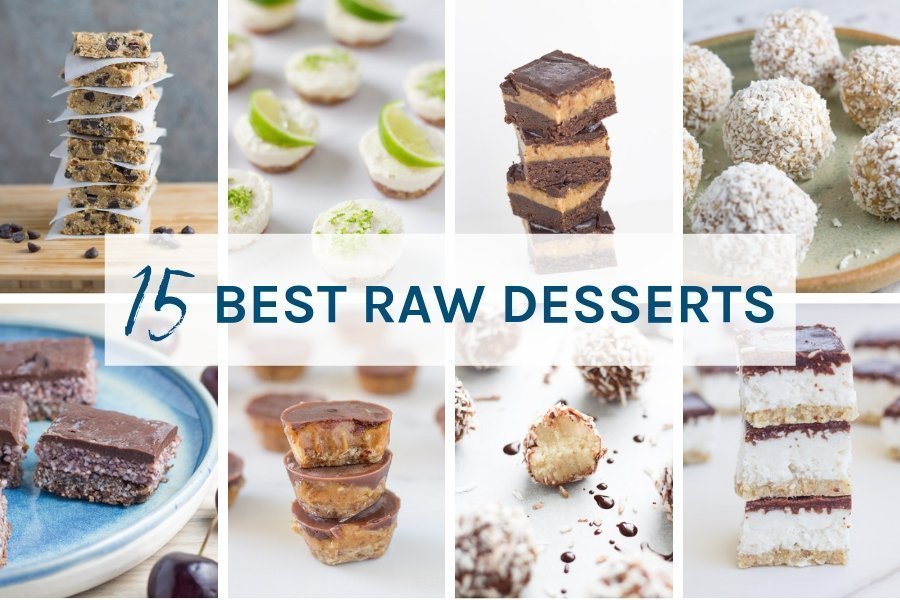 Raw Caramel Slice Bites is one of the best raw desserts ever. You can't beat the combo of the coco-nutty base with the gooey caramel and the raw chocolate on top.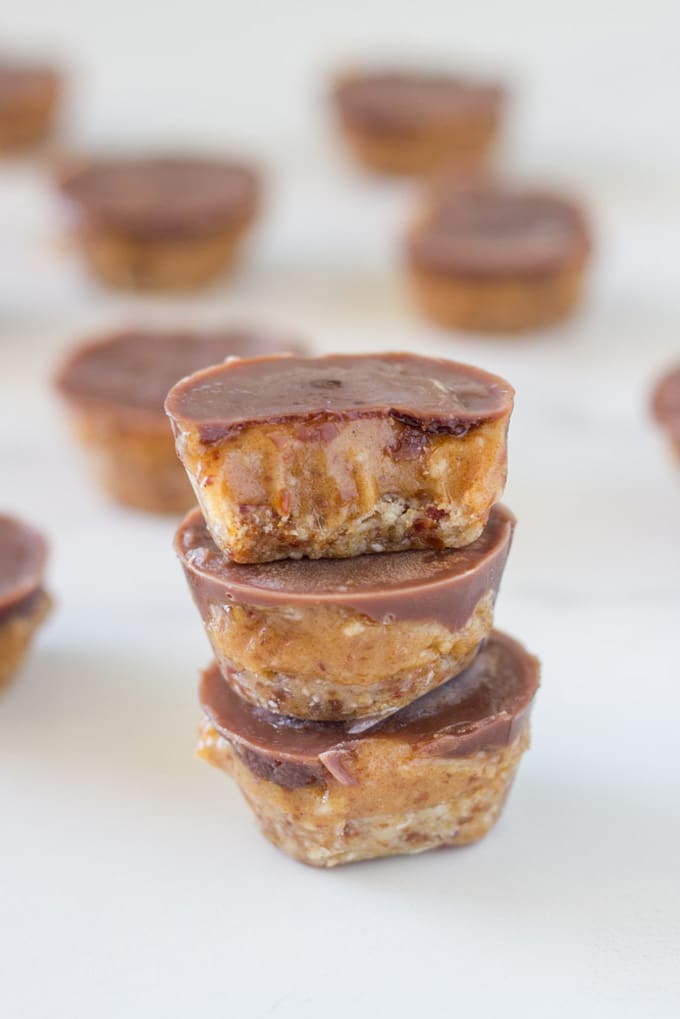 These raw chocolate chip cookie dough bars are really easy to prepare, just mix the ingredients, spoon them into a lined square baking pan and place in the freezer to firm up.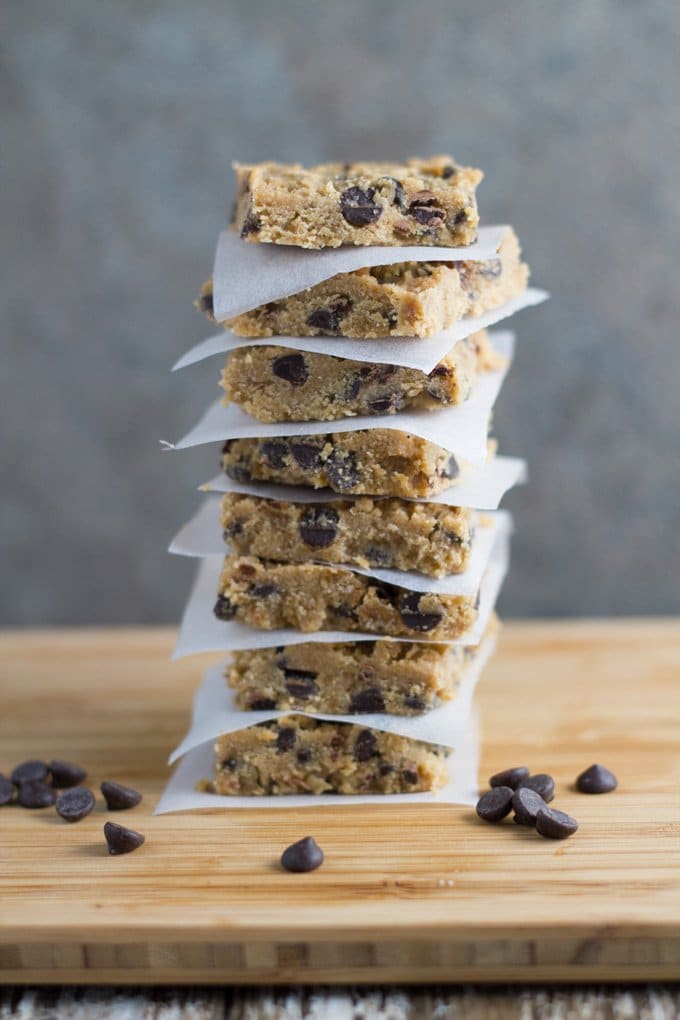 This raw bounty slice is super healthy and is gluten, dairy and refined sugar free. It is one seriously epic raw dessert and comes with a date free base.

Coconut Rough is made with only four ingredients and is the easiest of recipes to make. You can change the flavours by adding raspberries, peppermint or orange essential oil.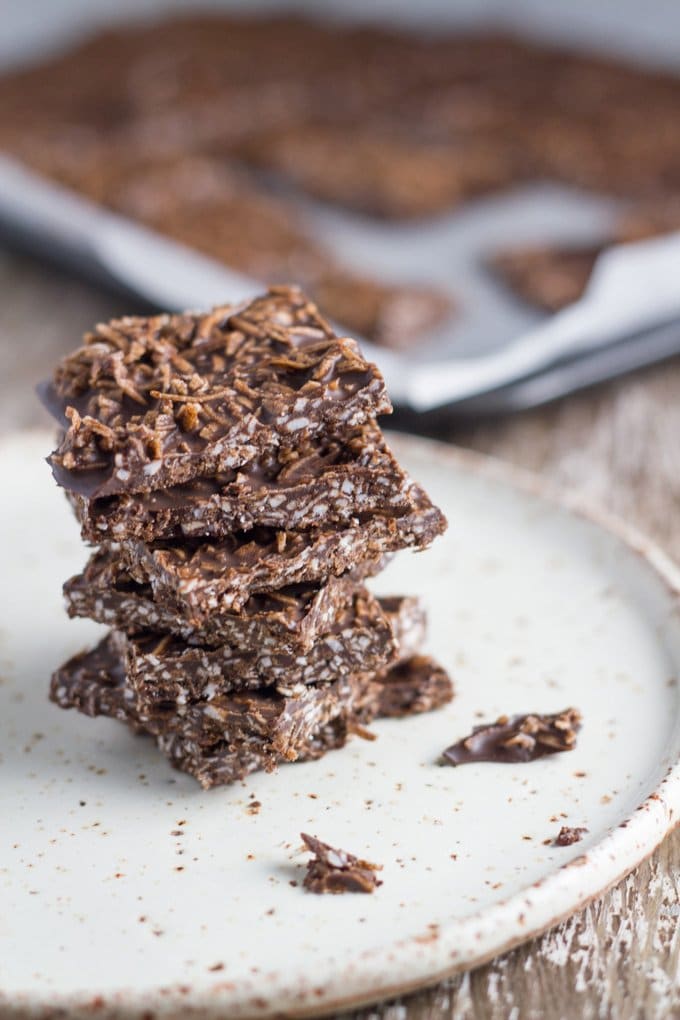 These mini no bake nutella bites are the BEST! Made with only real wholefood ingredients and packed full of deliciousness!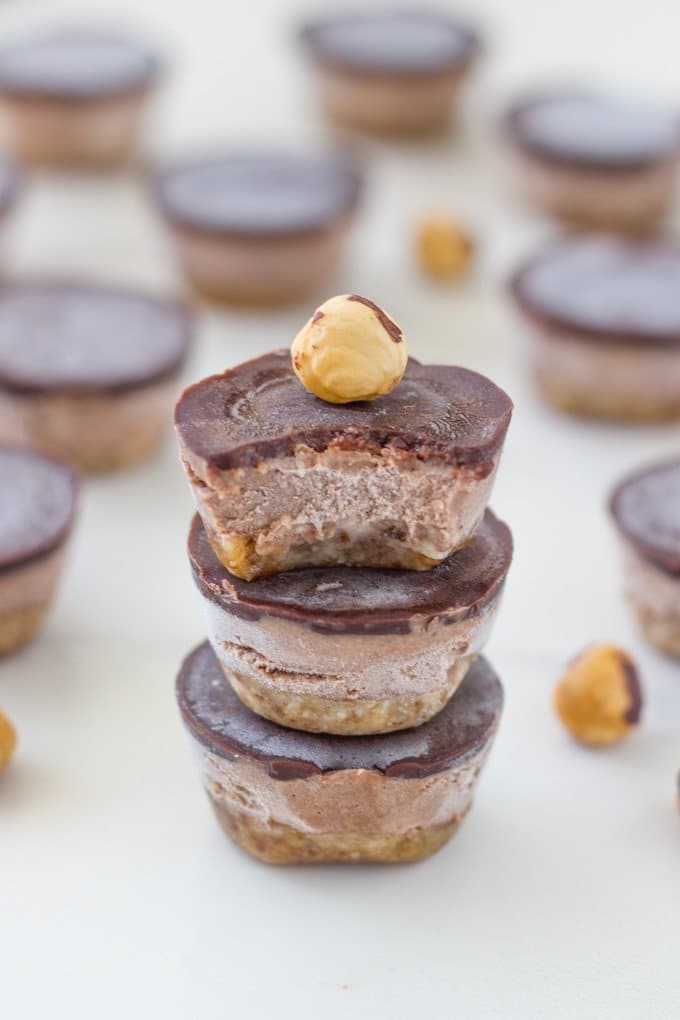 These raw snickers bars are my adaptation of the popular chocolate and will soon become a favourite in your household. They are gluten, dairy and refined sugar free!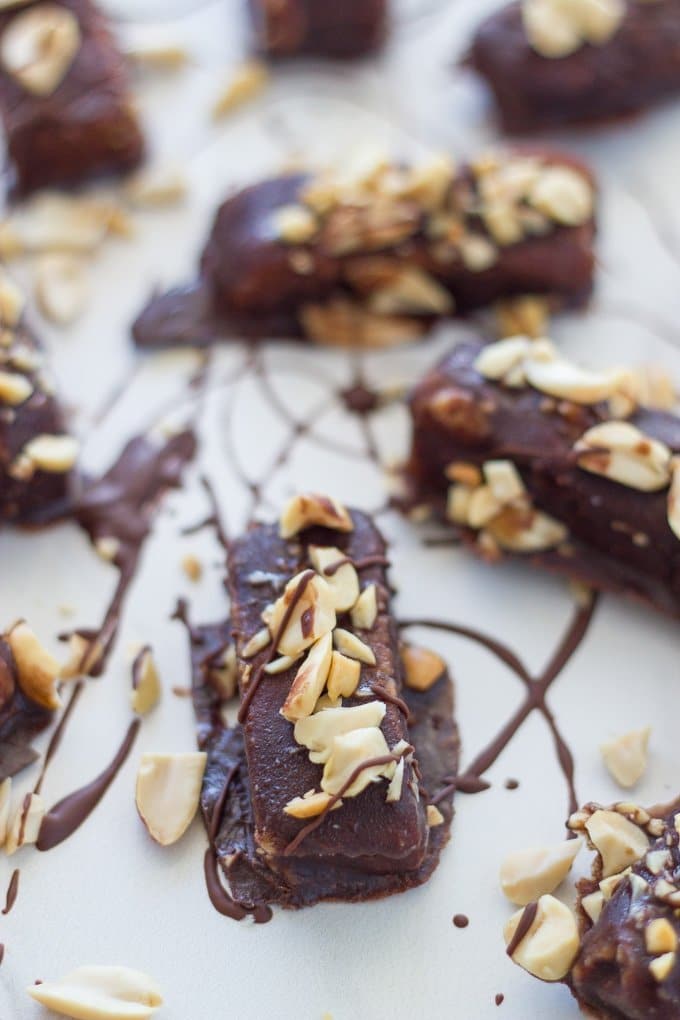 Raw peppermint slice is one of the yummiest raw slices ever! Even better when infused with peppermint essential oil.

Raw Lemon Tart is the perfect dessert to serve to guests. It is gluten, dairy and refined sugar free.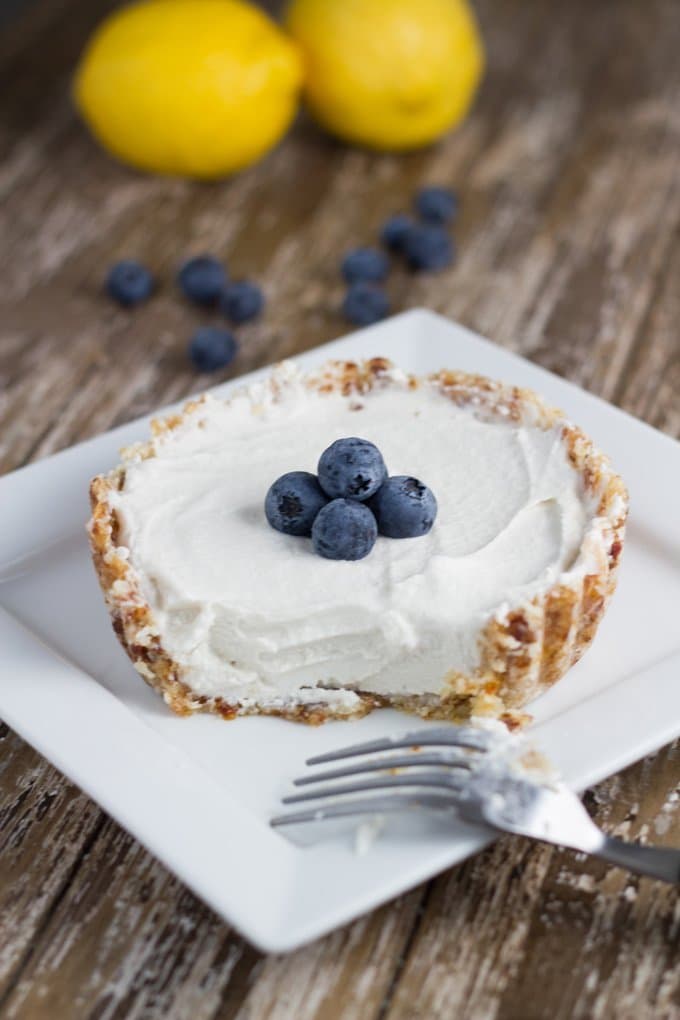 Raw cherry ripe slice is inspired by the popular chocolate bar but is so much healthier and really tasty too! Also includes nut free base option.

These Raw Chocolate Raspberry Brownies will become your favourite raw dessert. These brownies are made up of three layers that go so beautifully together – the 'chocolatey' brownie base, the 'gorgeous' raspberry layer and to top it off a layer of raw chocolate.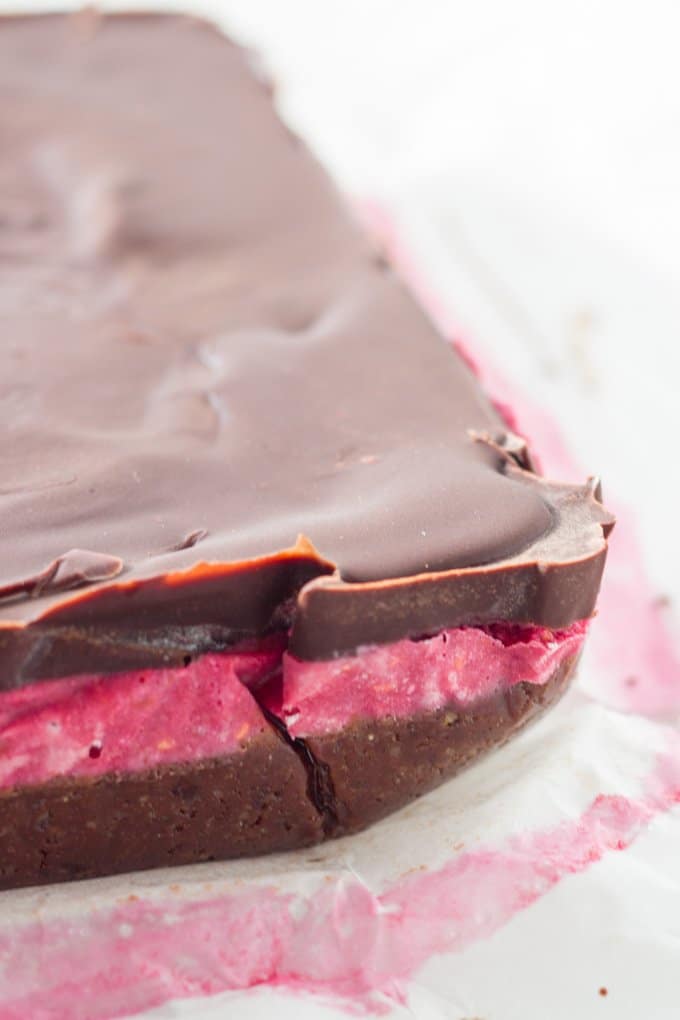 Two of my favourites – caramel and macadamias, combined to make these raw caramel macadamia bliss balls. Also included is the thermomix recipe.

Best Ever Raw Caramel Brownie Slice. There are three layers to this masterpiece, the chocolate brownie base, a gooey caramel layer and crunchy chocolate layer to top it off

These Lamington Bliss Balls are yummy, super easy to make and tick most of the boxes – gluten free, dairy, free, refined sugar free, vegan and paleo!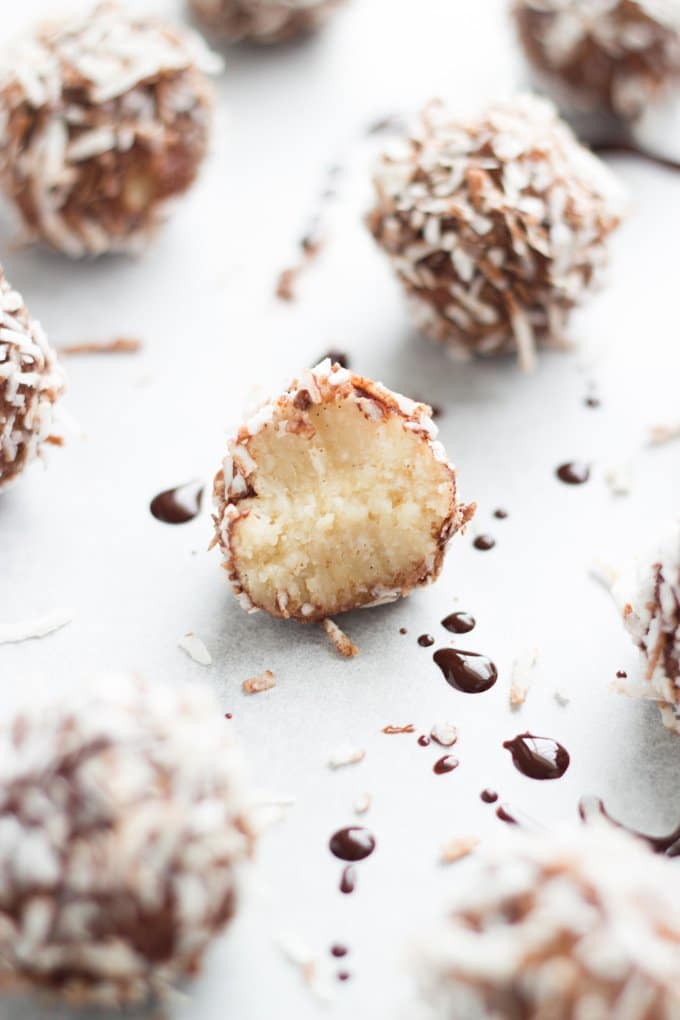 Raw Matcha Brownies. This gluten & dairy free dessert tastes as good as it looks! It is packed with lots of healthy goodness and is super easy to make.

Raw Mini Lime Cheesecakes. These amazing mini desserts are made with lime essential oil and are so delicious. They will not last long once you make them!