Welcome to my third post in my Best of series. This time I am bringing you my 10 Best Healthy Breakfast recipes.
I am a big fan of breakfasts that provide you with all the essential nutrients to start your day the right way and avoid those nasty mid morning cravings.
Enjoy
Ness x
1. Vanilla Chia Breakfast Pudding
The great thing about Chia Breakfast Puddings are that they are so easy to prepare. Really, really easy! You make them up the night before and place in the refrigerator to set, and then they are waiting for you when you wake up.
2. Shakshouka (poached egg recipe)
Shakshouka or Shakshuka as it is also known, is a recipe that is popular in Morocco, Libya, Algeria, Egypt and Tunisia - and essentially it is eggs poached in a tomato sauce with chilli peppers, onions and spices.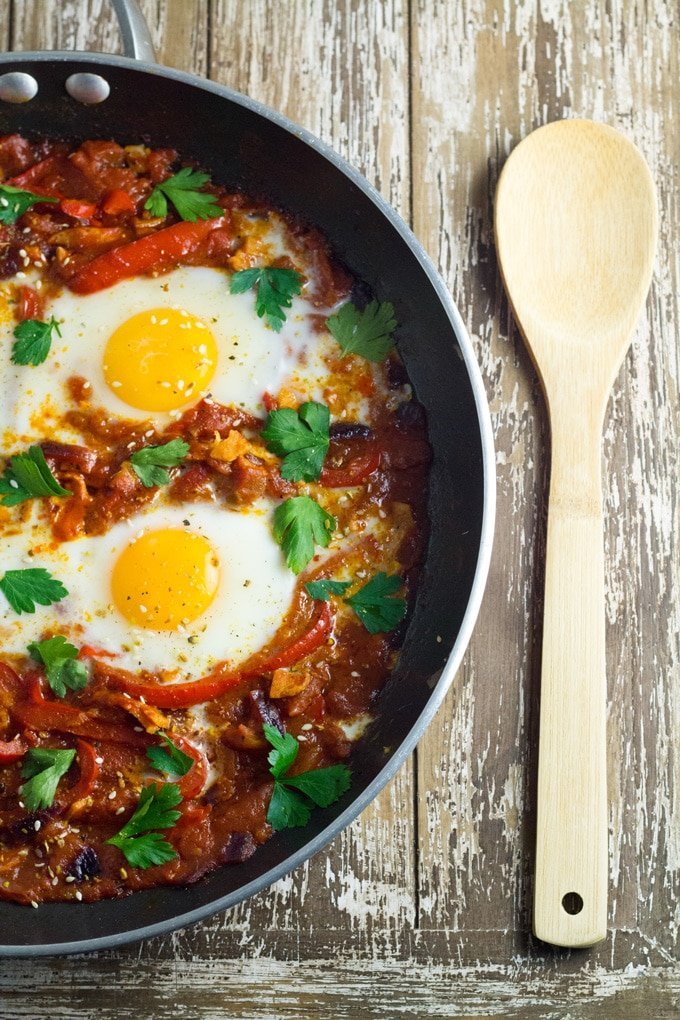 3. Banana & Coconut Pancakes
Banana & Coconut Pancakes are incredibly tasty and are also great if you have guests over and you want to make a simple but impressive breakfast for them. You really can't go wrong!

4. Chia Berry Parfait
This simple to make breakfast (or snack!) looks and tastes amazing, making it a great breakfast to serves to guests (or just for you!) It is also gluten, dairy free and refined sugar free.
5. Gluten Free Banana & Macadamia Bread
This Gluten Free Banana & Macadamia Bread is easy to make, tastes delicious and is also dairy free. It is great with some butter or made into French toast.

6.Chocolate Walnut Breakfast Mousse
This Chocolate Walnut Breakfast Mousse is a little different than your standard breakfast meals, yet is still healthy and fills you up nicely. It is also gluten and dairy free.

7. Breakfast Salad
A breakfast salad like this is a really refreshing way to start the day - you get a running start to your vegetable intake for the day, and getting some great fats in (yes, fat is good!) while avoiding all of the refined carbohydrates that often define a western breakfast.

8. Chocolate Banana Breakfast Quinoa
Chocolate Banana Breakfast Quinoa is my favourite quinoa breakfast recipe so far. I have tried many different combinations, but this one wins hands down.
9. Gluten Free Granola
This Gluten Free Granola is much healthier replacement for breakfast cereal as it is made using real food ingredients. It also forms clusters once it has cooled down after cooking and it won't get soggy when you add almond or coconut milk to it.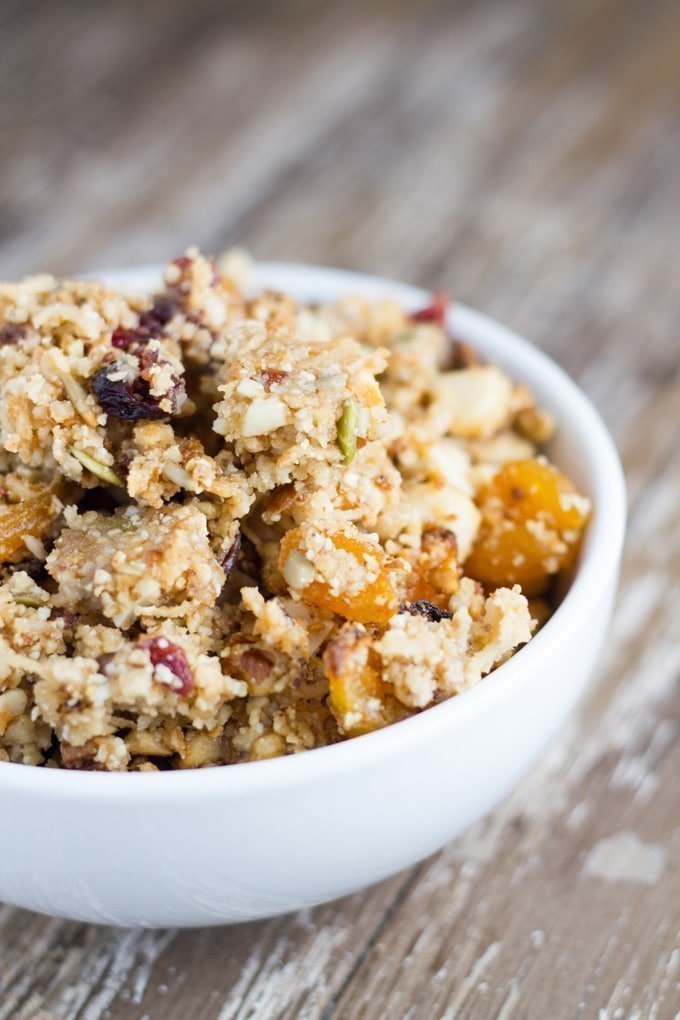 10. Carrot Cake Smoothie
This carrot cake smoothie is so tasty and really does taste like carrot cake, except that it is much healthier
PIN FOR LATER